Come out to the Sticky Lips Juke Joint for live music, four nights a week on the Sticky Stomp Stage!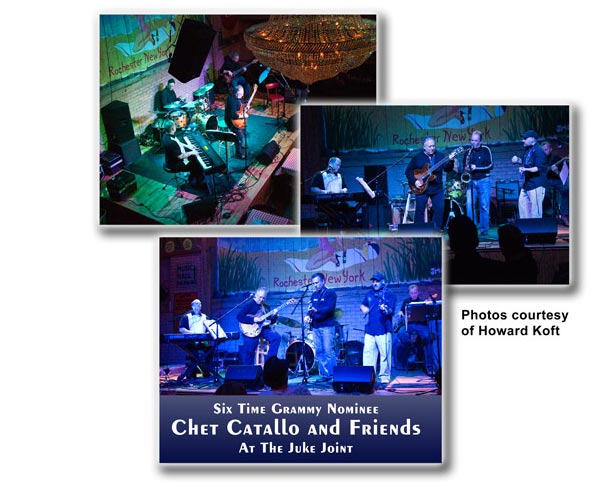 ***
Sons of Synergy
Wednesday, 7/9
6:30-8:30 pm
no cover
Rock/Acoustic Fun
http://www.reverbnation.com/sonsofsynergy
Members: Dean "Dragon" Channing- Guitar/Vox & Greg "GP" Polmateer- Vox & tambo DRAGON AND GP HAVE BEEN ROCKING FOR YEARS, AND STILL WILL WHEN WE ARE OLD AND IN OUR WHEELCHAIRS! WE LOVE PERFORMING LIVE AND LOOK FORWARD TO ADOPTING MANY SONS AND DAUGHTERS OF SYNERGY INTO THE FOLD

***
The 6th Corn Hill Arts Festival Musicians Jam Session
Thursday, 7/10
no cover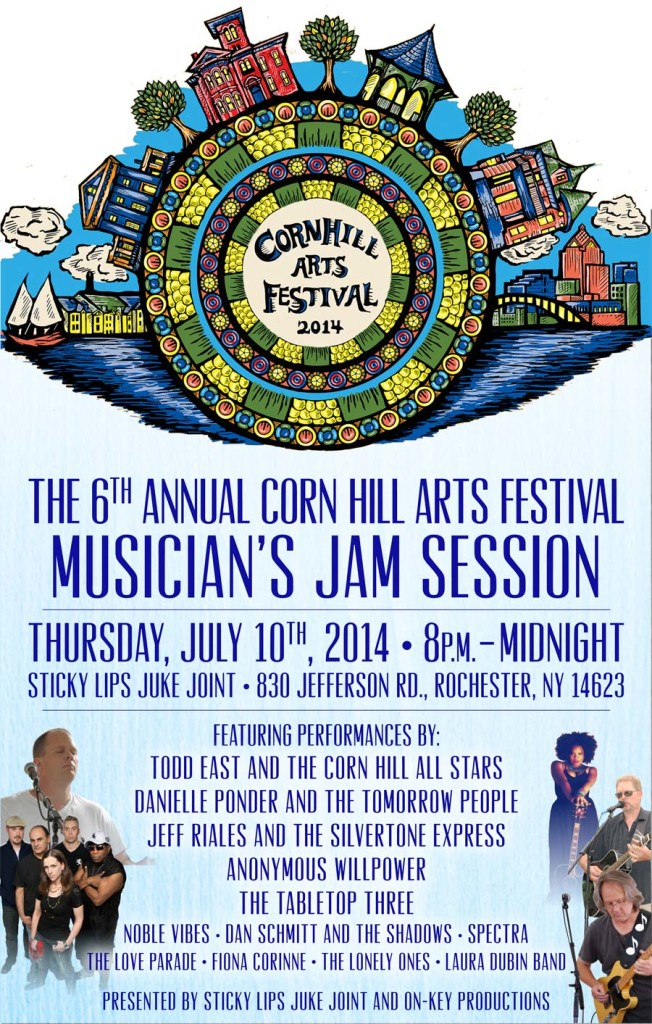 featuring
8:00-Fiona Corinne
http://www.fionacorinne.com - POP
8:20-Noble Vibes
www.noblevibes.com - REGGAE
8:40-Laura Dubin
www.lauradubin.com - JAZZ
9:00- The Lonely Ones
www.reverbnation.com/artist/levigangI - AMERICANA / FOLK
9:20-Jeff Riales and The Silvertone Express
www.jeffriales.com - COUNTRY
9:40-The Love Parade
www.theloveparade.org - AMERICANA
10:00-Spectra
www.spectrarochester.com – ROCK AND BLUE EYED SOUL
10:20-Dan Schmitt and The Shadows
www.myspace.com/danschmittguitar - BLUES
10:40-The Table Top Three
www.tabletopthree.com - ACCOUSTIC TRIO
11:00-Anonymous Willpower
www.reverbnation.com/artist/anonymouswillpower - R&B
11:20-Danielle Ponder and The Tomorrow People
www.reverbnation.com/artist/danielleponderthetomorrowpeople - R&B
11:40-Todd East and The Corn Hill All Stars
www.toddeast.net - SOULFUL ROCK N ROLL
***
Uptown Groove
Friday, 7/11
9:30-11:30 pm
no cover
vocal-based jazz, swing, motown, R&B, Funk, Rock and Soul.
http://www.theuptowngroove.com/
Samples: http://www.theuptowngroove.com/mp3s.htm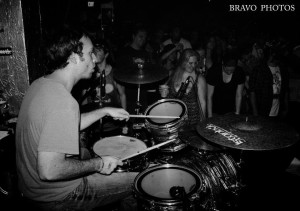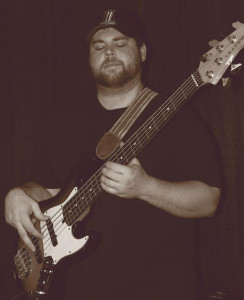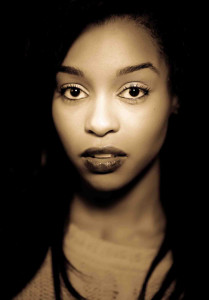 Bio: The Uptown Groove hails from Rochester, NY. They are a 5-piece group that plays a variety of vocal-based jazz, swing, motown, R&B, Funk, Rock and Soul. The band performs at venues ranging from restaurants to festivals and from weddings to corporate functions (with the addition of an optional 3-piece horn section). Each member's musical background is unique, diverse and extensive, whereby enabling the band to seamlessly span various musical genres. With broad performance experience both individually and collectively, The Uptown Groove is a polished and professional act, making them the perfect choice for your event.
***
Soulfish
Saturday, July 12
10 pm-midnight
no cover
Acoustic Rock
Featuring: Steve D'Annunzio, Alicia D'Annunzio, Chris D'Annunzio, Matt Mantione, and Julian Mantione
***
Key Dreamers
Wednesday, 7/16
6:30-8:30 pm
no cover
Acoustic Rock covers
Bob Spadafora and along with Chris Englert, form an acoustic (bass and guitar) Victor, NY based duet called "Key Dreamers". They are on a quest to play in Key West playing acoustic songs from Jimmy Buffett, Tom Petty, Neil Young, The Lumineers, Imagine Dragons and lots more.
***
Eyesalve
Thursday, July 17th
9-11 pm
no cover
Pop Rock
www.BryanPriceOfficial.com
Music link: https://itunes.apple.com/us/artist/eyesalve/id493353355
Bio: Hot off a showcase in Nashville, Bryan Price (formerly Eyesalve), have hit the ground running with hot new tunes as well as some great classics. Bringing life and energy to Daughtry, Coldplay, U2, Tom Petty and others, Bryan Price blazes the stage with vocal excellence and pure energetic passion.
***
Inside Out
Friday, 7/18
9:30-11:30 pm
no cover
60s, 70s & 80s Classic Vinyl – British Invasion featuring the songs of The Beatles & Many More!
https://www.facebook.com/#!/InsideOutRochester
Bio: From the harmonic passages of The Beatles to the hard driving straight ahead Rock 'n' Roll of The Rolling Stones, INSIDE OUT is the definitive Classic Vinyl 60s, 70s & 80s band. INSIDE OUT delivers the authentic sounds of The Beatles, Stones, Doors, Lovin' Spoonful, Kinks, Traveling Wilburys, Tom Petty, Steppenwolf, The Who, Grass Roots and The Hollies…just to name a few. Clubs, Festivals, Parties and Special Events are equally appropriate venues for the band.
***
The Galileo Band
Saturday, 7/19
10 pm-midnight
no cover
R & B/Soul
http://thegalileoband.com/?page_id=39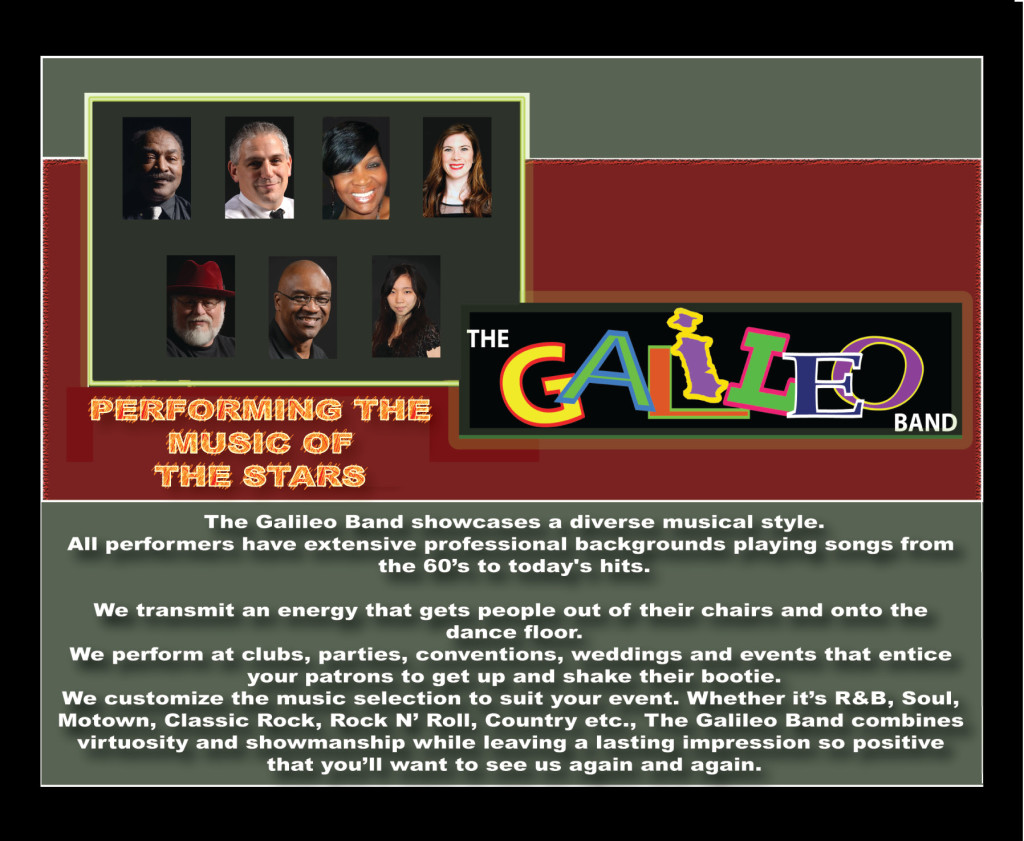 Bio: Galileo is a diverse band playing a diverse music selection unlike any you have heard. You bring 3 friends to our gig and we will cover a favor artist of each friend. Donnie Ashford(guitar, musical director) has been in the music business for over 30 years and keeps the groove moving in the right direction. Dante Varrasso, vocals can light it up from the Bill Haley and the Comets to the Counting Crows. Bianca Pabon supplies the high energy and sultry vocals of the diverse music of Galileo. Alan Gurwitz is the steady bass man. His licks and style is felt on every cover that the band does. Tony Ferro gives the fresh sound on the keyboards that make the Galileo Band the fresh/diverse new style band that it is. Thalia Pabon brings the spice vocals to the band. Thalia vocals complements beautifully the vocals of the other singers. Gil Beverly, the keeper of the beat. You want rock, he has it. You want to ease on down the road to some funk and soul? He has you covered.
***
Sara Elizabeth
Wednesday, 7/23
6:30-8:30 pm
no cover
Acoustic Indie
http://www.saraelizabethmusic.com/
https://www.facebook.com/MusicSEG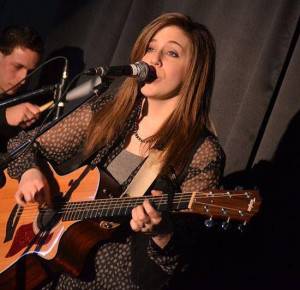 Bio: An indie singer/songwriter from Alden, and an active musician around WNY. She plays solo acoustic with or without her drummer, including a wide variety of both original and cover material.
***
Meg Williams Band
Thursday, July 24th
9-11 pm
no cover
Funk-Rock, Jazzy Blues
www.reverbnation.com/megwilliamsband
Bio: Meg Williams Band (MWB) is a Funk/Jazz/Blues band based in Rochester, NY. Meg Williams, from Hornell, NY, is the songwriter of the group, as well as lead vocalist and guitarist. Joining her is Sara Rogers on trumpet, Jake Wark on tenor saxophone, Adrien D'Angelo (Subsoil, Lap Giraffe) on bass, and Matt Bevan-Perkins on drums. Each member of the group has a wide range of musical interests (from Coltrane, to Tedeschi Trucks Band, to Snarky Puppy), giving the band an exciting fusion of funk, soul, jazz, rock, blues, and more. They have had the privilege of sharing the stage with local and popular acts, including: My Plastic Sun, Teddy Geiger, Upward Groove, Personal Blend, and Amanda Ashley Trio. Meg plays frequently around Rochester, both solo acoustic and with the full band. She has been featured at various singer-songwriter showcases, including; Fresh Squeezed Showcase at the Lemoncello, Fandango at the Tango, the Firehouse Saloon (Women Making History Show), Richmond's Tav ern, the Roc City Pro Jams, and many more. Her debut, full length album, "Troubles to the Wind," was released on May 18th.
***
Big Dog Country Night with
Nashville Recording Artist, 

JB Aaron

Friday, 7/25
9:30-11:30 pm
$5 cover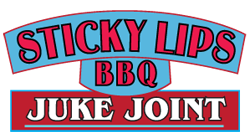 Bio:: Singer-Songwriter and Nashville Artist "JB Aaron", was born the youngest of 6 siblings from Niagara Falls, NY. JB was a 15 year firefighter and medical technician in the Town of Niagara with the Active Hose Fire Department.
His singing career started at the age of 8, by participating in talent shows in the western New York region, taking the crowds by surprise, and capturing multiple first-place prizes and trophies. JB has performed for the Niagara Falls, New York Festival of Lights, and has also been on the Televised show of the Niagara Falls Firefighters Toy Fund Telethon for approximately 10 years straight, along with performing for the elderly at Nursing Homes, Cancer Centers, and Hospitals, JB has also performed for multiple charity events and fundraisers, including the American Diabetes Association, and the American Cancer Society. JB soon after found his calling for Country Music, as he shared the stage with National acts such as; Miranda Lambert, Mark Wills, Low Cash Cowboys, Gloriana, Loretta Lynn, Big N Rich, Cowboy Troy, Frankie Ballard, Brian McComas, Wayde Hayes, Jeff Carson and many more.
JB's travels and engagements have been across the Country, including Las Vegas, Santa Monica Beach, CA, Pennsylvania to Delaware, and even parts of Canada. Over a 4 year period, JB sang with the well-established "JB Aaron and Slo-burn" band, and maintained a loyal following throughout their tenure, filling local establishments and music venues. JB was also the lead vocalist of a Rock group for approximately 2 years called "The Black Star Project" performing in multiple venues across the Western New York region.
JB has relocated to the Nashville area where he is pursuing his career in Country Music. JB has been found performing at the world renowned "Tootsies Orchid Lounge", and many other venues on Music City's famed Broadway avenue in downtown Nashville like; Whiskey Bent Saloon, Bootleggers Inn and many others.
JB's passion for singing and performing, inspires him to continue to entertain and support the country music industry, sharing his love of the music with the world for as long as he can.
***
Balkun Brothers
Saturday, 7/26
10 pm-midnight
no cover
Blues
Bio: Voted '2013 BEST BLUES BAND IN CONNECTICUT' . Balkun Brothers is a high energy, funk infused, Blues-Rock band from Hartford, Connecticut.
The band is led by The 2013 Massachusetts Blues Society and 2012 Connecticut Blues Society Solo/Duo Competition winners, Nick and Steve Balkun. Steve Balkun also was a top ten finalist in the 2013 Guitar Center Bluesmaster Competition and played with blues great, Joe Bonamassa in Los Angeles, CA as well as being a grand finalist at the 2013 International Blues Challenge in Memphis, TN. Nick and Steve are joined by fellow up-and-coming musicians James Gangi (guitar) and Caleb Battersby (bass), who also bring a young and energetic approach to the recordings and live shows that Balkun Brothers are becoming known for.
Extra paragraph if you so choose:
After consistently touring throughout the Northeast U.S., as well as on the West Coast, and playing hundreds of shows per year since their inception in 2010, the band's power and cosmic communication through their unique blend of music has brought fans to their feet on a regular basis. Their impressive touring schedule has given them the opportunity to play with well known artists such as Johnny Winter, Joe Bonamassa, Ana Popovic, Popa Chubby, DOPAPOD, Gang of Thieves, and many more. Regularly rocking out in Hartford, Boston, Burlington, Providence and New York City, Balkun Brothers is a growing sensation among the Blues-Rock scene. The band released two official live albums in 2011 and 2012 and their debut studio album 'God Bless Our Fallout Shelter' has met rave reviews since its release in the Fall of 2013. Balkun Brothers also recorded and released a live DVD that was shot at South Shore Music Hall in Boston, MA in early 2013.
***
Other Homes
Wednesday, 7/30
6:30-8:30 pm
no cover
Acoustic folk/rock music
https://www.facebook.com/otherhomesband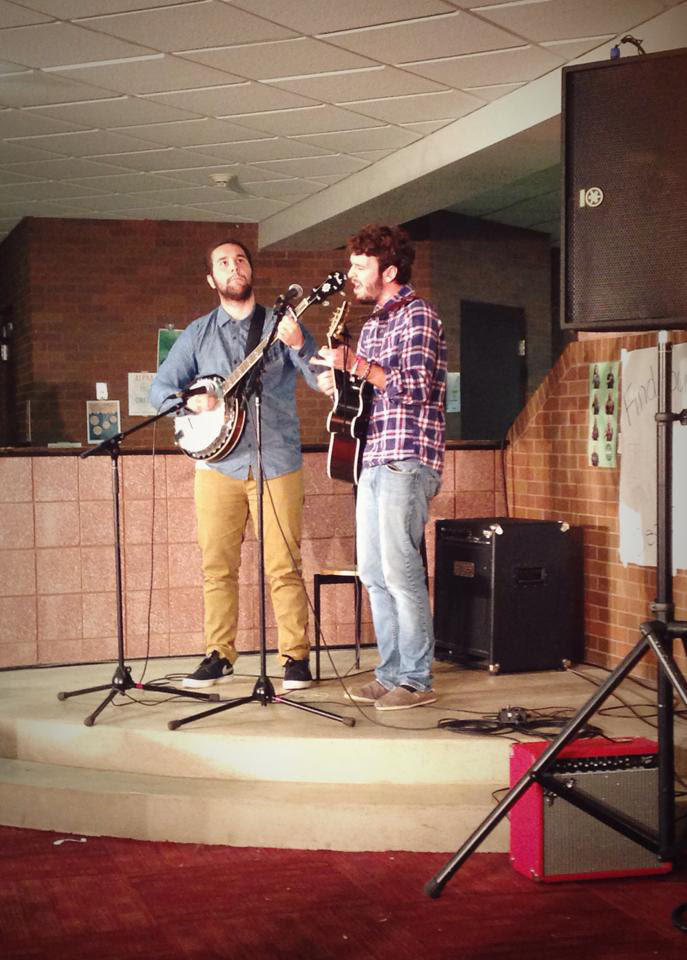 Bio: Other Homes is folk rock band founded in Rochester, NY. With influences all across the board, their music will surely keep your mind engaged and your foot tapping.
***
The Modern Electric (from Cleveland, OH)
Thursday, 7/31
9-11 pm
no cover

Pop
http://www.themodernelectric.com/
The Modern Electric on GOOD DAY ROCHESTER
BIO: The Modern Electric is a cinematic pop band of four Cleveland suburbanites in search of a life that's just like in the movies. Heartbroken and disenchanted, they've found escape in classic films like Annie Hall, The Royal Tenenbaums, and The Graduate. The power of cinema compels them to write songs to the ones they love. Saturated in beautiful pop melodies, their music plays out like a soundtrack to a coming-of-age film about chasing crushes, surviving loneliness, and finding close friends. Like a favorite mix-tape or a fond memory, the band's sound is timeless and heart-felt.