Come out to the Sticky Lips Juke Joint for live music, four nights a week on the Sticky Stomp Stage!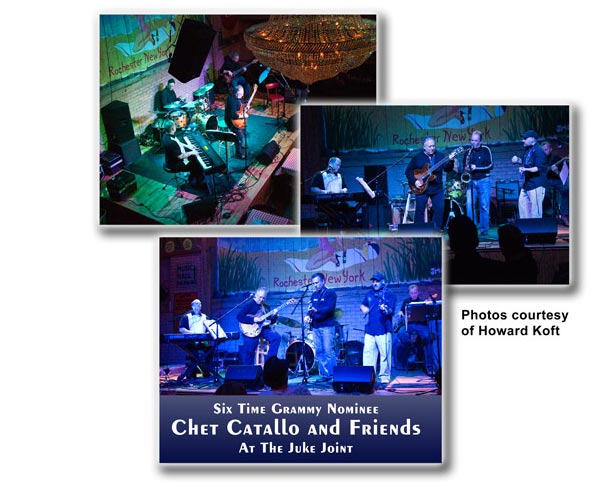 ***
Scott Regan and Maria Dillard
Wednesday, 11/19
6:30-8:30 pm
no cover
Acoustic Folk/Americana
website: http://www.mariagillard.com/epk.php
Bio: Maria Gillard and Scott Regan have written songs as a team for about 10 years. Maria's soulful smooth voice blended with Scott's edgy baritone creates a unique sound which supports their wry and often ironic lyrics. The music is straight forward and written in a variety of genres. This show will be a first for the duo performing together. If you have heard Scott with Watkins and the Rapiers or Maria Gillard with her trio or band, you will love this combo as well!
***
Teressa Wilcox & Declan Ryan
Thursday, 11/20
6-8 pm
no cover
Acoustic Rock Duo
website: http://www.teressawilcox.net/
Bio: Teressa Wilcox has an impressive track record, featuring high-profile festival appearances and writing credits on major radio hits. Her voice seamlessly covers territory between cool jazz and fiery rock and roll, and her band has the chops to match.
Declan Ryan is a songwriter from Rochester, New York.
***
The Hootn'Anges
Friday, 11/21
9:30 – 11:30 pm
$5 cover
Country/Alt/Rock
websites: http://www.hootnanges.com/
http://www.reverbnation.com/HootnAnges
Bio: The Hootn'Anges are an Alternative Country Rock Band from Western New York. With husband & wife duo, Luke & Ange Marino, on vocals and guitar & bass guitar, there is something so pure about their humorous lyrics & raw music. Their classically trained fiddle player, Greg Mach, took stage with the L&A duo in February of 2012 & brought such an original & enthusiastic sound to their show. Their newest & youngest member of the band is Anton Oliverio. He is well known for being one of WNY's best Rock drummers, winning many drum competitions all over the world. They began to refer to themselves as The Hootn'Anges, when they decided to pitch themselves to Nashville. This name clearly reflects their redneck, hoe-down, knee slapping, good-time, & hootenanny style music. This energetic young band recently released their first CD on iTunes called; "Big Deal In A Small Town", which has already sold more than 15,000 copies worldwide. Their song, "Gettin' Out", has gained a lot of attention on the National Radio breaking into the top 100, & is also the song they performed live on the morning channel 9/Syracuse's Bridge Street News. (See links below for interview, music video, article & live performance) They kicked off their "Rednecks Are Coming Summer Tour" in June. Some of the National Artist they've accompanied in the last three months include: Josh Thompson, Carrie Underwood, Brad Paisley, Craig Campbell, Parmalee, Chris Higbee, Eric Paslay, The LoCash Cowboys & The Custom Taylor Band & traveling to Rochester, Syracuse, & all over New York. Other big acts they are looking forward to touring with include Big & Rich, Jana Kramer, Charley Daniels' Band, & Dwight Yokum in Los Vegas. Their tour will also hit California, Florida, North Carolina, Kentucky, & Tennessee. Their music, show schedule, music videos, sponsors, and merchandise can all be found at http://www.hootnanges.com. Check them out on reverbnation, youtube, facebook, twitter, instagram, and google. They continue to hit the top of the charts in their genre on reverbnation, which also named them one of the top break-out country groups of 2014. The Western New York Music Awards also named The Hootn'Anges the #1 Country Band in September of 2014.
***
Spectra
Saturday, 11/22
10 pm-midnight
Rock/Blues/Latin/Fusion
websites: http://www.spectrarochester.com/
http://www.reverbnation.com/spectra4rochester
Bio: Spectra is a group of experienced musicians familiar to the regional music scene. Bringing you shades of rock and blue-eyed soul. Our set list is designed to get you up and moving to our own stylized versions of rock, blues, Latin, and jazz-fusion tunes. If the mood strikes ..we may even cobble up an old country tune to change things up.
***
Subsoil
Wednesday, 11/26
9 pm
$10 advance, $15 door – tickets available at Sticky Lips BBQ Juke Joint & Aaron's Alley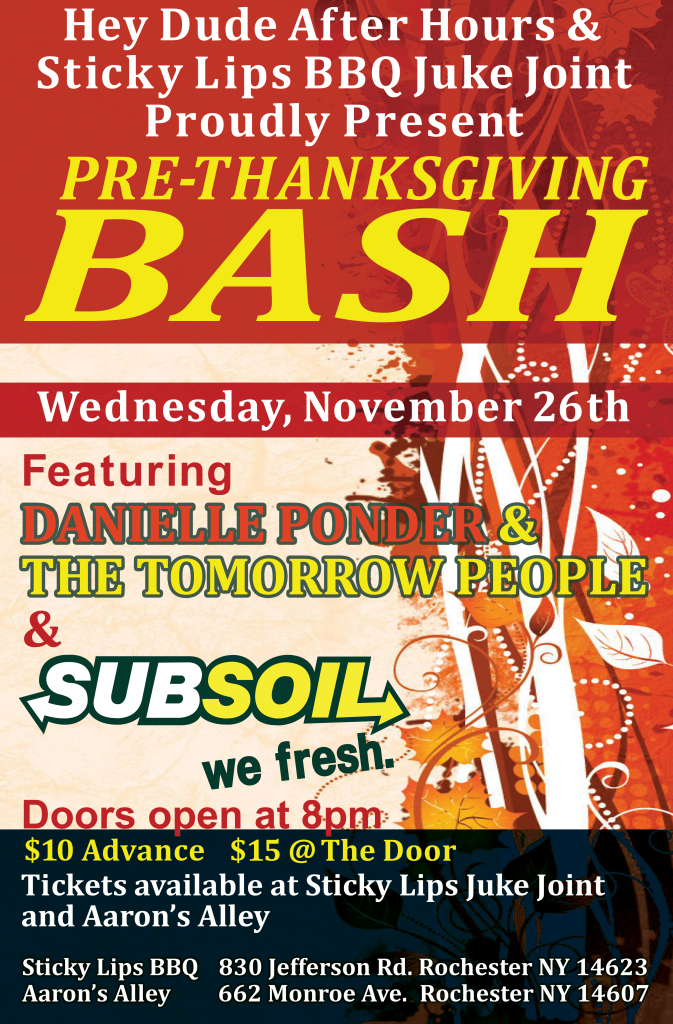 https://www.facebook.com/subsoilmusic
http://www.reverbnation.com/subsoil
Bio: "Subsoil (Rochester, NY) is lyric-driven Hip-Hop Fusion. Known for high-energy live shows, Subsoil's performance wields a keen-edge of razor-sharp lyricism, with equal emphasis on tight grooves and furious improvisations. This earned them award for "Best Live Act" in 2010 from the Rochester's Insider/Metromix Magazine and love all over NY State.
Subsoil embraces musical diversity and wordplay from front men/emcees Moonroc and Laz Green. Teamed with a cadre of like-minded musicians, Subsoil has grew into a self-sufficient entity whose debut full-length release entitled "Worm's Eye View" (2009) made waves in the regional music scene, and the new EP "Dirt Worship" (2012) is moving through the northeast and online communities, gaining passionate attention from many new listeners. Subsoil has had the honor to play with such outstanding acts as; Kill The Noise, Blues Traveler, John Brown's Body, Shrub, Tropidelic, Rubblebucket, Badfish, Easy Star All-stars, Kung-Fu, Dopapod, Consider The Source, The Movement, Manhattan Project, Giant Panda Guerrilla Dub Squad, and hip-hop acts such as; Chali 2na, Afroman, Jean Grae, Louis Logic, Action Bronson, and Sophistafunk among many others.
Subsoil IS Rochester's own Bohemian Boom Bap Champions!"
AND
Danielle Ponder and The Tomorrow People
website: https://www.facebook.com/daniellepondermusic
Bio: Danielle Ponder and The Tomorrow People have been taking Rochester by storm and packing music venue's across the local area with their ever increasing fan base. High powered funk and soul is the order of the day with this band and they have plenty of it!
Danielle Ponder's stage performances are a spiritual experience. Her voice transcends beyond the physical; you will feel the power of her voice in your soul. Danielle Ponder has performed at major events such as the Rochester International Jazz Festival, and the Toronto Harbor Festival .
With her new project Danielle Ponder and The Tomorrow People, she creates genre bending soul music fortified by the talented musicianship of Cory Owens on drums, Avis Reese on Keyboard, Tim Cash on Guitar and Marc Nova on Bass.
This band is bound to make you THINK, make you FEEL, and make you DANCE!
***
Thursday, 11/27
Happy Thanksgiving!
no music
***
Prime Time Funk
Friday, 11/28
9:30-11:30 pm
$10 cover
Rhythm and Blues Horn Band
website: http://www.primetimefunk.com/
Bio: Prime Time Funk is a 10-piece powerhouse horn-driven band. The long-awaited second Prime Time Funk CD has finally arrived! The self-produced Hear and Now contains 10 masterful tracks. Visit www.primetimefunk.com for more information.
***
The Galileo Band
Saturday, 11/29
10 pm-midnight
no cover
Rock/R&B/Soul/Latin/Jazz
website: http://thegalileoband.com/
Bio: Galileo is a diverse band playing a diverse music selection unlike any you have heard. You bring 3 friends to our gig and we will cover a favor artist of each friend. Donnie Ashford (guitar, musical director) has been in the music business for over 30 years and keeps the groove moving in the right direction. Dante Varrasso, vocals can light it up from the Bill Haley and the Comets to the Counting Crows. Bianca Pabon supplies the high energy and sultry vocals of the diverse music of Galileo. Alan Gurwitz is the steady bass man. His licks and style is felt on every cover that the band does. Tony Ferro gives the fresh sound on the keyboards that make the Galileo Band the fresh/diverse new style band that it is. Thalia Pabon brings the spice vocals to the band. Thalia vocals complements beautifully the vocals of the other singers. Gil Beverly, the keeper of the beat. You want rock, he has it. You want to ease on down the road to some funk and soul? He has you covered.
Galileo is new and different from the other cover bands in the area. No one has our range of covers and sound good at it. Come check us out. You will be glad that you did. Groove awhile with Galileo.
***
Jeff Riales & Bruce Diamond Together
Wednesday, 12/3
6:30-8:30 pm
no cover
Country Singer-Songwriter
websites: http://jeffriales.com
http://www.diamondstrings.com/STATIC%20INFO%20PAGES/bands/bands.htm
Bio: Jeff Riales has been writing and performing music for most of his life, and his style on the guitar and piano are as unique as the songs he creates. Jeff has performed as the opening act for John Hiatt, Chris Smither, Delbert McClinton and more. His songs are played on local, national and international radio and available on TouchTunes digital jukeboxes.
Jeff has released four albums (the first two recorded at Dynamic recording Studio, Rochester, NY). The first, Load Full of Memories (with the group Backwater) debuted in 1999, followed by Right Rear Wheel (a solo project) in 2003. Jeff's third recording, The Ticket, came out in 2008; his last album, PavedWith Gold, was released in July 2010 (both recorded at Virgil Records, Rochester,NY). The title song from The Ticket was awarded 2008 Best Country Song by the Upstate New York Songwriting Competition, and The Ticket was recognized as 2008 Local Album of the Year by Democrat & Chronicle music critic, Jeff Spevak
Bio: Bruce Diamond: "He plays what he sells, and others as well!"
***
Neal Van Dorn
Thursday, 12/4
6-8 pm
no cover
Folk Rock
website: http://www.neilvandorn.com/
http://www.facebook.com/nvdmusic
Bio: The Neil Van Dorn Trio's collective sound is as exciting as it appealing. Comprised of thoughtful lyrics, catchy hooks, unique melodies and an impressive rhythm section, their original music claims no real home as it effortlessly transcends countless genres. From the Folk Rock styling's of "Alaska", to the spacey, jazz infused single, "Stay Love", the Trio leaves no lover of music feeling ignored. Compared by its fans to the likes of the Dave Matthews Trio, Jack Johnson and OAR, to name a few; the Neil Van Dorn Trio's creative blend of jam based musicianship, unique songwriting, and mainstream likeability has birthed an inspiring and addicting blend of modern music un-replicated within the surrounding areas.
***
Custom Taylor Band Trio
Friday, 12/5
9:30-11:30 pm
$5 cover
Country
website: http://www.customtaylorband.com/
Bio: Chris Taylor: Originally from Owensboro, KY, Chris was born to sing and always dreamed of making his mark on country music. After moving to Evansville, IN during his high school years, his family knew that he would someday be a star and supported his aspirations along the way.
THE CUSTOM TAYLOR BAND is central New York's premier Top 40 country music band. With musicians that any band would envy, the group has incredible dynamics and stage presence that leave fans breathless on the dance floor and tapping their toes at the bar.
***
The Holly & Evan Trio
Saturday, 12/6
10 pm-Midnight
no cover
Blues
Website: www.hollyandevan.com
Bio: Holly & Evan live for the blues. Both from rich musical backgrounds, Holly Taormina and Evan Conway have joined together with drummer Bob Morris, to update the traditions of the Barrelhouse, with their unique and electric style. Holly & Evan have actively pushed the boundaries of traditional blues music, mixing a touch of jazz and soul, and their style has attracted the attention of many of New York's finest players.
***
Walt O'Brien & Mike Pappert
Wednesday 12/10/14
6:30-8:30 pm
no cover
Acoustic Rock from the 60's – 90's
WEBSITE: https://www.facebook.com/mike.pappert.3
BIO WALT O'BRIEN: Walt O'Brien is a multi-talented musician that can be found performing in and around the vicinity of Rochester, NY. He plays as a soloist and as a member ofInside Out. He and his band specialize in Classic Rock 'n Roll tunes from the 60's and 70's. Walt is also a salesman at the House of Guitars in Irondequoit and a teacher who provides music/guitar lessons. Plays music to please the crowd, mainly acoustic hits from the 60's to the 90's. Artists include The Beatles, Neil Young, Steely Dan, Oasis, The Doors, The Eagles, Tom Petty, Simon and Garfunkel, ect., just to name a few.
BIO MIKE PAPPERT: Mike plays music to please the crowd, mainly acoustic hits from the 60's to  the 90's.  Artists include The Beatles, Neil Young, Steely Dan, Oasis, The Doors, The Eagles, Tom Petty, Simon and Garfunkel, ect., just to name a few.  Mike has played in many local bands including: The White Ravens, The Chesterfield Kings, Pallini and Pappert, just to name a few… Mike also works as a local music teacher.
***
Uptown Groove
Thursday, 12/11
6-8 pm
no cover
Jazz/Lounge/Funk/Soul/Motown/Rock
website: http://www.theuptowngroove.com/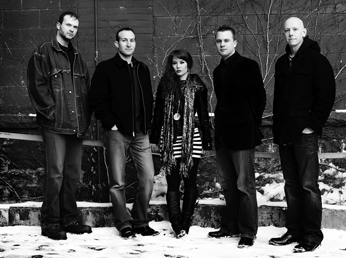 Bio: The Uptown Groove are from Rochester, NY. They are a 5-piece group that plays a variety of vocal-based jazz, swing, motown, R&B, Funk, Rock and Soul. The band performs at venues ranging from restaurants to festivals and from weddings to corporate functions (with the addition of an optional 3-piece horn section). Each member's musical background is unique, diverse and extensive, whereby enabling the band to seamlessly span various musical genres.
***
The Balkun Brothers
Saturday, 12/13
10 pm-Midnight
no cover
Blues
website: http://balkunmusic.com/
Bio: Voted '2013 Best Blues Band In Connecticut,' the Balkun Brothers is a high energy, funk infused, Blues-Rock band from Hartford, Connecticut The band is led by The 2013 Massachusetts Blues Society and 2012 Connecticut Blues Society Solo/Duo Competition winners, Nick (drums) and Steve Balkun (guitar.) Steve was a top ten finalist in the 2013 Guitar Center Bluesmaster Competition as well as a grand finalist at the 2013 International Blues Challenge in Memphis, TN. Nick and Steve are joined by Caleb Battersby (bass,) who also brings a young and energetic approach to the live shows that Balkun Brothers are becoming known for.
Their impressive touring schedule has given them the opportunity to play with well- known artists such as Johnny Winter, Joe Bonamassa, Ana Popovic, Popa Chubby, DOPAPOD, Gang of Thieves, and many more.
***
Steve Grills & The Roadmasters
Thursday, 12/18
6-8 pm
no cover
Blues
website: http://www.stevegrills.com/
Bio: For Steve Grills, the Blues has been a life long journey. As a youngster, he heard the music of Big Bill Broonzy, Leadbelly and Lightnin' Hopkins from his father's record collection. Through the Beatles, Steve discovered Chuck Berry and he has not looked back since. He has searched out the roots of Rock and Roll, uncovering many great artists who have influenced and inspired him. Primarily among these are Robert Lockwood Jr., Earl Hooker, Freddie King and Albert Collins. Steve became friends with Robert Lockwood Jr after meeting him in 1978. In 1992, Robert invited Steve and his band to perform at his Legendary Blues Festival near Cleveland , Ohio. Steve later recorded with Robert on Shakin Smith's cd Harmonica Wizard.
Steve and his band the Roadmasters ( named after Earl Hooker's band) draw their repetoire from these and other artists, allowing contemporary audiences the opportunity to discover the vitality of the music of these legendary and influential musicians.
Steve has released a cd of recordings he did with pianist Ernest Lane entitled After Hours on the
Toogaloo label. Steve is very excited to have had the opportunity to record with Ernest. Ernest's musical career reaches back to the late 1940's when he played and recorded with the engimatic delta blues guitarist Robert Nighthawk. Ernest backed Nighthawk on his Aristocrat (later Chess) recordings Black Angel Blues (Sweet Black Angel) and Annie Lee Blues. Blues scholars consider these recordings with Nighthawk to be among the greatest Post war Chicago blues records ever made!
***
Ruddy Well Band
Friday, 12/19
9:30-11:30
$3 cover
Americana/Folk
website: http://ruddywellband.com/
Bio: A homegrown entity from Syracuse, New York, and two time Sammy Award winner for People's Choice and Best Americana, the Ruddy Well Band has roots in Americana folk and rock with strong harmonies and high energy-driving rhythms. Although members of the band have played together in different forms since 2008, officially the Ruddy Well Band was created in 2011 with the release of their self-produced album, Little Blue Marble. Continuing to evolve, they produced their second album, Change of Course, with Subcat Studios in 2013.
Andrew Ruddy – vocals, guitar, banjo, harmonica, upright bass. Self-taught musician and band lyricist/songwriter, Ruddy is the well of inspiration for the majority of original tunes. Monique Ritter – vocals and violin. Classically trained violinist, played with the Greece Symphony Orchestra, studied fiddle under Joe Davoli. Ryan Burdick – vocals, guitar, harmonica, percussion. Self-taught musician, played with the Genesee River Rats, local Syracuse area solo-artist. Steve Scuteri – vocals and lead guitar. Studied classical guitar at Syracuse University, played with the Salt City Ramblers. Mike Sisto – vocals, upright bass, and mandolin. Studied classical bass at Fredonia College, jazz bass at Purchase College, played with fusion band On The Sly.
The Ruddy Well Band
***
Johnny Bauer
Saturday, 12/20
10 pm-Midnight
$5 cover
American/Blues/Country
website: http://www.johnnybauer.com/
Bio: Johnny has been performing music in Western New York for his entire life. His music is a melting pot of his diverse tastes. His covers are remade as his own and include artists from the 70s to present day. Some of his vast repertoire includes songs by Eric Clapton, Dave Mason, Whitesnake, Tom Petty, Keith Urban, Zac Brown Band, Foo Fighters, Mumford & Sons, and Bruno Mars. You can hear him skillfully perform any genre of music from rock to blues to country. A performance by Johnny will never leave you bored, and will have the whole audience singing along.
Johnny has also written over 200 original songs. Diverse yet melodic, his songs have something to appeal to music lovers of all ages. He has recorded two albums and an EP- "Raw," "My Best For You," and "I Would Love to Love You." His first full-length album, "Roads That Lie Ahead" was released May 4, 2014. Whether played acoustically or with his band, Johnny's originals will leave you wanting more.
Johnny has opened for national artists such as Brad Paisley, Craig Morgan, and Restless Heart and also played VIP parties for Meat Loaf, Alice in Chains, Queensryche, Toby Keith and Sheryl Crow to name a few. You can hear original songs like "Son of a Gun," "Lovin' Until the Bitter End," "Roads That Lie Ahead," and "Stick in the Mud" on local radio stations 92.5 WBEE, 103.5 Big Dog Country, and 98.9 The Buzz.
Johnny entertains all over the Rochester area and the surrounding regions at events such as festivals, private parties, corporate events, weddings, restaurants, and even at your favorite bar! He will also spend some weekends touring to nearby states- Contact Johnny by email or Facebook if you'd like to see him at a music venue near you!
***
Chet Catallo & The Cats 8th Annual Holiday Concert
Friday, 12/26
9:30-Midnight
$20 advance, $23 at door
Jazz
website:http://www.chetcatallo.com/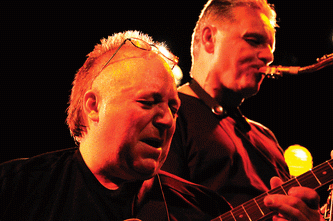 Audio sample:  "Samba d'Loves Me"
Bio: 6 time Grammy Nominee, legendary guitarist extrqordinqire, contemporary jazz pioneer, multi Music Hall of Fame Member, former Spyro Gyra guitarist, composer, recipient of the "2012 Artist of the Year" Award from The Arts & Cultural Council for Greater Rochester
***
Goodness
Saturday, 12/27
10 pm-Midnight
$5 cover
website: http://www.goodnessband.com/

Bio: The Best of Today's Contemporary Country Music!