Come out to the Sticky Lips Juke Joint for live music on the Sticky Stomp Stage!
Note: Some nights there is a cover charge to cover bringing in music acts, Dining in the pit prior to showtime is separate from the music ticket price.
***
JY & Dee
Wednesday, August 26
6:30-8:30 pm
no cover
Classic Rock
website: http://www.originalrevolver.com/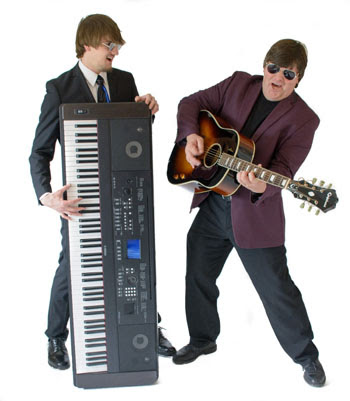 Music sample:
Bio: Ian began playing piano at the age of 6 w/ Mrs. Eleanor Fox and later also with Fred Dicesare. In 5th grade, he began playing Sax as well and was taught by local virtuoso, Tom Ellison. At the time, he was always singing in chorus from 4th grade through H.S. With the Greece Arcadia High Jazz Band, Ian performed at the Rochester Jazz Festival twice as a teenager. His first professional performance was with his father's group, "NBT" in 2009. He played keyboards for the group in a packed house for two rush songs; 'Limelight' and 'Subdivisions'. For the past two years, Ian has been a music business major at the Crane School in Potsdam, N.Y. The Crane School has turned out many great conductors, composers, and performers including Opera Sensation Renee Fleming. Ian has often performed with Revolver on Vocals, Keyboards, and Sax. This summer, Ian and his father are performing acoustic rock on Piano & Guitar as "I.J.Y."
***
Jon Lewis
Thursday, 8/27
6 – 8pm
no cover
Singer Songwriter
websites: www.JonLewis.Bandcamp.com
www.Facebook.com/JonLewisBand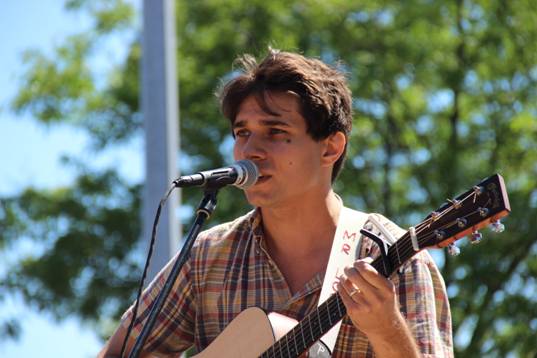 Bio: Jon Lewis is a singer/songwriter from Rochester, NY. Playing heartfelt indie/folk/rock songs with carefree melodies and harmonies that feel reminiscent of 70's rock n' roll. Jon plays music mostly around the Rochester area both as a solo acoustic artist and in full band format. New album "Panic Rock" is available now and features many Rochester musicians.
***
Goodness
Friday, August 28
9:30-11:30 pm
$5 cover, $2 off coupon on band website
Country
website: http://www.goodnessband.com/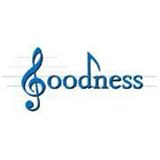 Bio: The Best of Today's Contemporary Country Music!
***
An intimate evening with John Mooney & Special Guests
Saturday, August 29
Doors at 7:30/ show at 8:30
Tickets: $15/advance $20/door
Available at Sticky Lips Henrietta/Aaron's Alley
Website: www.johnmooneylive.com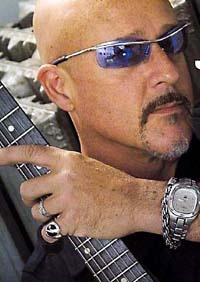 BIO: Throughout the years John Mooney has developed one of the most distinctive and easily identifiable guitar and vocal signatures of anyone alive today.
Part of the original impetus for his interest in music may have filtered down from his grandfather, a musician himself. "He used to play the mandolin and banjo back in the 20's" says Mooney. "He even cut a couple of 78's for the Peerless label that I've heard. It was really hot stuff, a kind of raggy jazz." John left home at 15 and began playing with Joe Beard at about that same time. Joe introduced him to the first and most enduring influence on the development of Mooney's music, the legendary Delta blues singer, Ed "Son" House. Impressed by the 16 year old musician's talent, Son and John soon became friends. "I wasn't aware of what the opportunity meant, but I knew there was nobody better in Delta blues." Mooney cites Son's heavily rhythmic style having a strong influence on him. In fact, the way Mooney adapts acoustic playing to a modern electric format is one of his most distinctive trademarks.
His newest disc, "Big Ol' Fiya" with special guest Jon Cleary has been a long time coming but Mooney has brought some profound musical styles and songwriting to his signature syncopated delta blues sound. If there was ever a Mooney CD to own, this one is truly it. By far his most heartfelt, intimate, soulful and incredibly intricate vocals, this is a John Mooney album that is simply like none other.
Opening band Hey Red!
Red Hot Swingin Blues
website: http://heyredband.com/
Music sample:
Bio: "Hey Red" is made up of seasoned musicians who have played on the local scene for many, many years. The are fronted by Beth Steele, the redhead of "Hey Red". She never fails to excite the crowd with her amazing voice. Feel free to bring your dancing shoes!
***
Gospel Brunch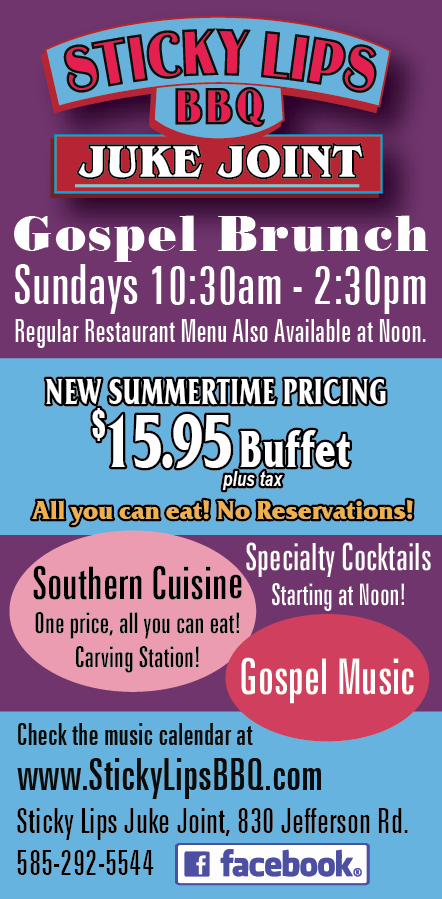 August 30, 2015
10:30am-2:30pm
***
Tuesday Night is Bike Night!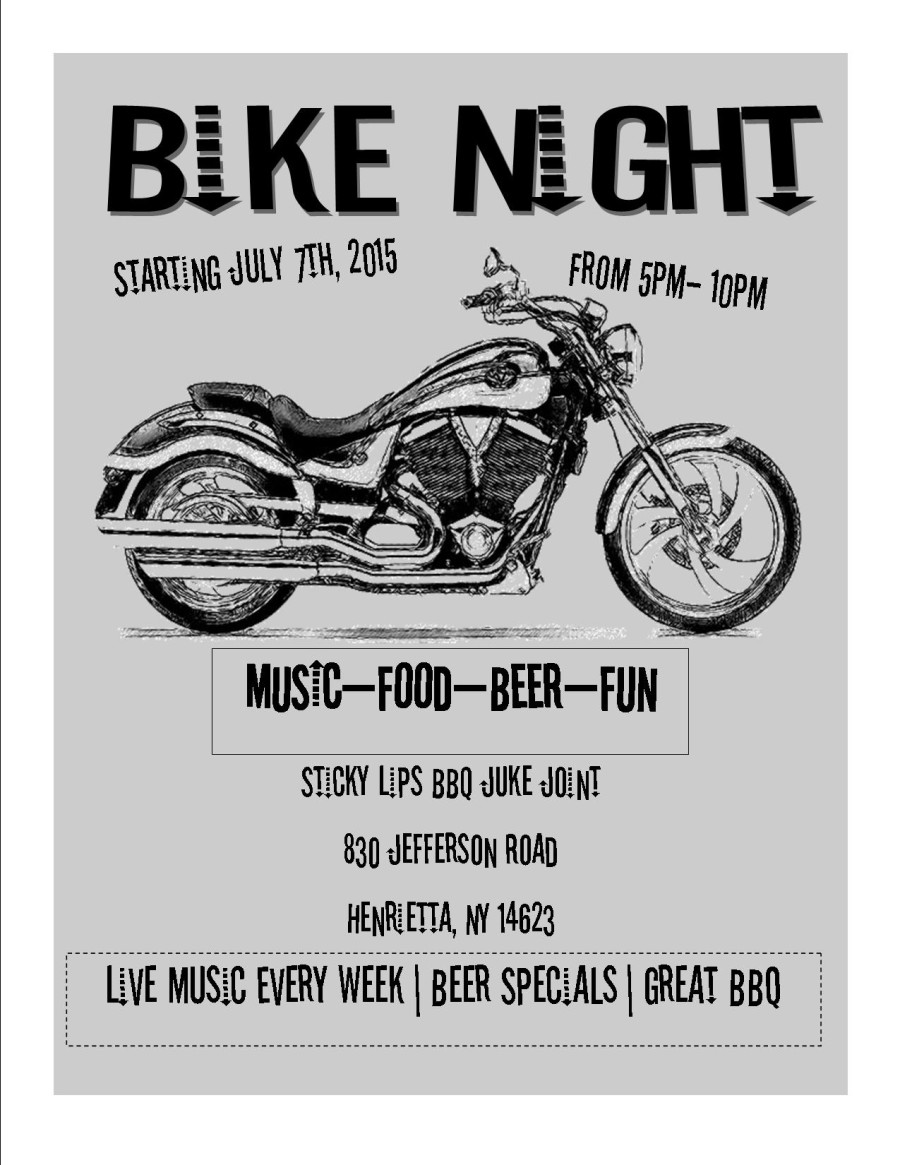 Come out to the Juke Joint in Henrietta and bring your Hog!
***
Pallini & Pappert
Wednesday September 2, 2015
6:30-8:30 p.m.
no cover
Acoustic Rock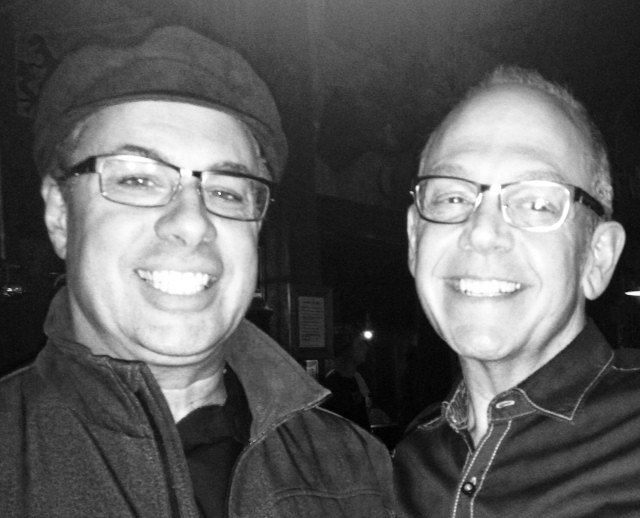 BIO: "Pallini and Pappert" have been a musical staple in the Rochester music scene since the 1990's. An acoustic duo that specializes in perfect guitar and vocal harmonies, great pop rock songs of yesterday and today, with a little humor sprinkled in! Both are local solo artists too, but when they come together, it's pure musical joy!
***
Mysterious Jimmy
Wednesday September 9, 2015
6:30-8:30 p.m.
no cover
acoustic rock, blues, funk, r&b, pop and more
WEBSITE: https://www.facebook.com/pages/Mysterious-Jimmy/1550870808466271

BIO: MYSTERIOUS JIMMY plays all the hits of the past six decades from the Beatles to Bon Jovi; Aerosmith to Adele; Al Green to Greenday; Def Leppard to Daft Punk; classic rock to classic pop; blues for your souland modern rock n' roll — a wide variety of tunes that will make you clap, dance and sing-a-long! The perfect acoustic entertainment for your weeknights and happy hours.
The two members of MYSTERIOUS JIMMY also perform in bands that include: Dog House, Rochester Brass & Electric, Out on the Tiles (Led Zeppelin Tribute), Going For the One (Yes Tribute), JaCK, BBQ Blues Band, and Smooth Talkers.
***
Diamond & Steele
Wednesday September 16, 2015
6:30-8:30 p.m.
no cover
Acoustic (acoustic pop mixed with originals and some blues)
WEBSITE: http://heyredband.com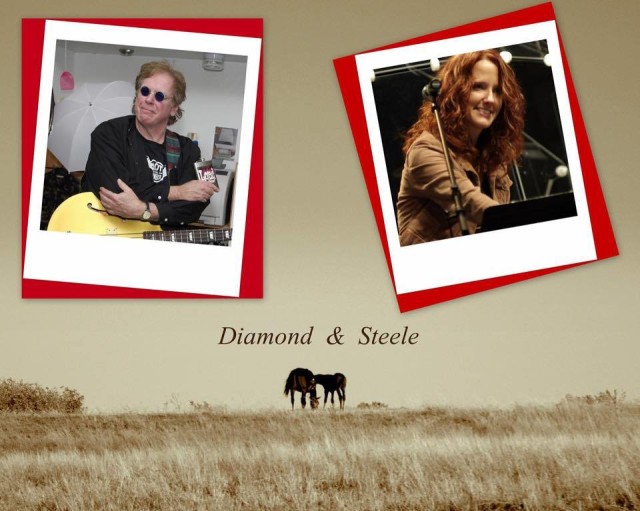 BIO: BIO: Beth is a top vocalist with flaming red hair who loves the blues, loves to write songs and also plays piano. She's been compared to Bonnie Raitt – and also Susan Tedeschi – as one can easily imagine after hearing her sound. She's played with a number of local bands, including R & B group "Soul On Tap".
A multi talented instrumentalist and vocalist, Bruce Diamond has been playing in bands since age 13 on any of six different musical instruments and on vocals. Tastes include not just blues, rock and pop, but also bluegrass, country, folk and much more…
Together they perform the tunes they love and the tunes they write. Many are gems from the 60's, 70's & beyond. Many are just gems. All are melodic.
***
J. Washburn Gardner
Wednesday September 23, 2015
6:30-8:30 p.m.
no cover
GENRE: Acoustic Singer/Songwriter
WEBSITE: http://www.jwashburngardner.com
BIO: Sometimes beautiful, sometimes sad, J. Washburn's music is always pleasing to the ears! A 30+ year choral music veteran and classically trained tenor, J. Washburn Gardner brings a unique and lyrical voice to the singer/songwriter realm. Drawing inspiration from his adventures (and misadventure) in love, friendship, family, and pet ownership, he writes and sings songs of love, pain, and joy. J. Washburn has lived in southeast Michigan most of his life and currently heralds from Ypsilanti but has roots that span from the Monadnock region of southern New Hampshire to the Puget Sound communities of Tacoma and Seattle, Washington.
***
Sons Of Synergy
Wednesday September 30, 2015
6:30-8:30 p.m.
no cover
GENRE: Rock/Blues
WEBSITE: https://www.facebook.com/pages/Sons-Of-Synergy/191196164348934
http://www.reverbnation.com/sonsofsynergy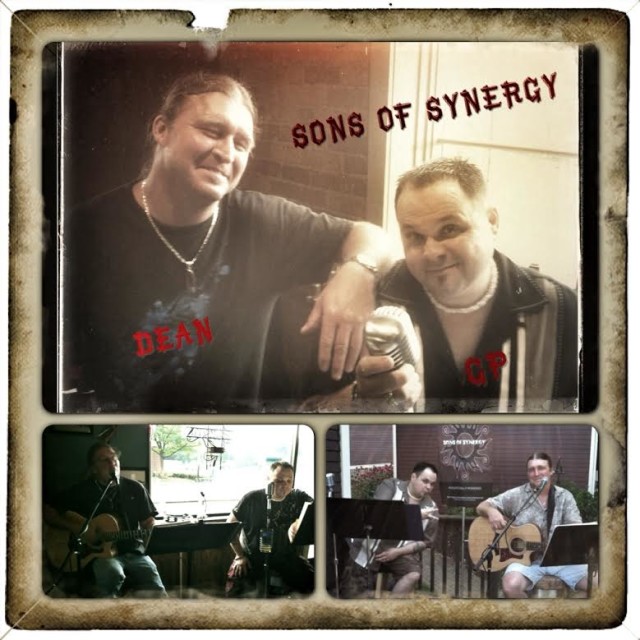 BIO: Members: Dean "Dragon" Channing- Guitar/Vox & Greg "GP" Polmateer- Vox & tambo Dragon & GP have been rocking for years, and still will when we are old and in our wheelchairs! We love perfoming live and look forward to adopting many sons and daughters of synergy into fold 😉