Come out to the Sticky Lips Juke Joint for live music, four nights a week on the Sticky Stomp Stage!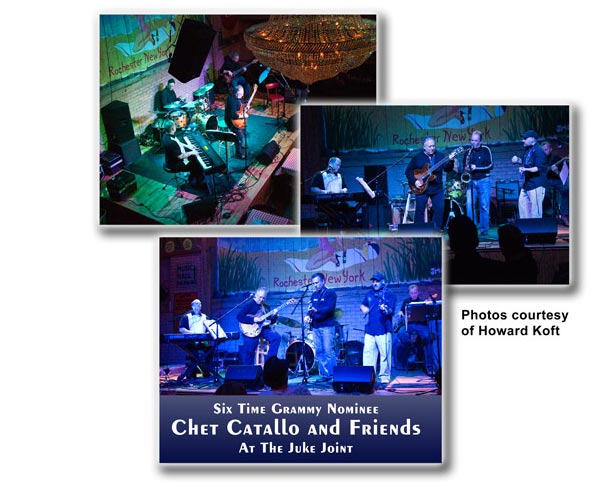 ***
Ayssa Trahan
Wednesday, 8/6
6:30-8:30 pm
no cover
Country Acoustic Originals
website: www.AlyssaTrahan.com
Bio: Versatility and talent-Country Acoustic Originals.. This young gal hailing from Rochester plays guitar, piano, silver flute, irish flute, piccolo, penny whistle, alto saxophone, mandolin, ukulele, cajon, and stunning vocals!!!
***
Nate Coffey
Thursday, 8/7
9-11 pm
no cover
Nate will feature, Beau Ryan, Julius Verenti & Many Special Guests!!
Funk/Reggae/Rock
website: https://www.facebook.com/nate.coffey.3
Bio: Nate Coffey, a Multi-Instrumentalist Singer Song Writer Performer, brings his Original Funky,
Psychedelic, Reggae Rock Band to the Stage to ensure a good time be had by All! They have shared the
stage with Victor Wooten, Johnny Winter, & Bad Brains, to name a few.
***
Julie Dunlap and High Maintenance
Friday, 8/8
9:30-11:30 pm
no cover
Country
website: www.reverbnation.com/juliedunlaphighmaintenance5
Bio: A 6-piece, contemporary country "cover" band. If you love country, you'll love Julie Dunlap and High Maintenance!
***
The Ghost Peppers
Saturday, 8/9
10 pm-midnight
no cover
Blues/Rock/Jam
website: http://www.reverbnation.com/theghostpeppers
Bio: An exciting blend of blues, jam, funk, rock, and soul music including covers and originals. We draw influences from Motown all the way to New Orleans and beyond. Featuring talent from various local groups we've come together to bring our music to you.
***
Sean Patrick McGraw
Wednesday, 8/13
6:30-8:30 pm
no cover
Acoustic Country
website: http://seanpatrickmcgraw.com/
BIO: Amid the two-day mainstream country, bluegrass, folk, roots rock and alt-country bonanza that was the third annual Stagecoach Festival in Indio, California, the unlikely last-minute addition of Sean Patrick McGraw ("Not related to Tim, so I didn't pull any strings to be here") to The Mane Stage line-up proved a surprise high point of the weekend. "Letting his freak flag fly" with the psychobilly swagger of a true country rocker, McGraw caught the attention of the record-setting crowd, industry insiders, and media heavyweights alike.
Nashville was where McGraw belonged, so after a two-week trip and a couple nights at The Bluebird Café, McGraw made the move to Music City and hit the ground running. He soon signed a publishing deal with Liz Rose, and went on to write for Curb Magnatone. Despite some disappointments, including a blink and-you'll-miss-it stint on Nashville Star and as a member of the Brett Beavers band The Unforgiven ("We had some buzz for about a minute"), McGraw always found a way to pay the bills with music, impersonating Glenn Frye in an Eagles tribute band, taking sideman gigs with Dean Miller and Steve Holy, doing session work and continuing to write songs
***
Low Flying Planes
Thursday, 8/14
9-11 pm
no cover
Pop/Rock
website: http://www.sonicbids.com/band/lowflyingplanes/
Bio: Born in Rochester New York, Low Flying Planes arrived on the scene with energetic pop rock as an outlet for stress at work and school. What they didn't realize is that LFP would continue to grow into
something much bigger than a hobby. The band began playing festivals, music halls and venues all over their hometown and state. This dynamic quartet of young rockers has yielded many fans from their
recognizable sound and catchy melodies.
Singers Devin Aldrich and Jenna Owens provide dual male/female vocals that resonate well with bands and fans alike. Each Low Flying Planes song is a fresh take on a memorable and welcoming sound that is captured in each of their many hooks. So come along for the ride and get ready to rock! LFP has shared the stage with Saving Abel, Kingsfoil, Art Of Dying, Young Empires and The Hoodies (now, known as Joywave) among many others. Low Flying Planes also had opportunity to showcase at Canadian Music Week 2013 as well as placing 1st and 2nd for "Best Female Vocalist", and "Best Rock Band" in Western New York with the help of radio DJs playing their music at local stations and being
broadcasted on internet radio.
***
Eric & The Bluesbirds
9:30-11:30 pm
no cover
Friday, 8/15
Blues
website: http://www.ericandthebluesbirds.com/
Bio: Eric and The BluesBirds is quartet based in Rochester, NY. playing cool arrangements of 50′s through today's electric blues. The portfolio of influences include Albert King, Freddie King, Taj Mahal, Magic Slim, EC, SRV and Lonnie Brooks to name a few. Structured jams and bluesy classics. Showcased by extremely talented players. Jazzy blues..
***
Rockin' Robin and The Bucket of Blues
Saturday, 8/16
10 pm-midnight
no cover
website: http://www.reverbnation.com/rockinrobinandthebucketofblues
Bio: Rockin Robin and The Bucket of Blues is a blues group that is the sensation of Western New York. This entertaining dynamic group has been thrilling audiences wherever they play. Regulars at Rochester's premier Blues Clubs, Rockin' Robin and The Bucket of Blues are a consistently top drawing act. Their contributions to all the local Festivals as openers to some of the best blue and roots artists on the road has cemented their reputation for first rate, high energy shows. This band captivates their audience…it is always a dance party wherever they play!
***
Fiona Corinne
Wednesday, 8/20
6:30-8:30 pm
no cover
singer songwriter acoustic pop/rock
website: FionaCorinne.com
Bio: Singer songwriter based in Rochester. From oldies to pop, from background coffee house music to main stage shows, from a few song set to a 3 hour show.
***
Special Blend
Thursday, 8/21
9 pm
no cover
60s and 70s Blues
Bio: Special Blend features Tom Passamonte on guitar, Rockin' Rick Ventura on bass and Gary Yanni on drums.
***
The Morgan Twins
Friday, 8/22
9:30-11:30 pm
$10 cover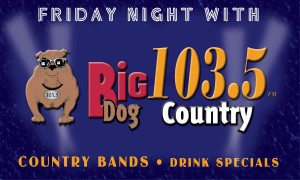 Country/Pop
WEBSITE: http://themorgantwins.com
Bio: The Morgan Twins, Rhian and Cara Morgan are identical twins with a passion for singing and performing together.
Born in Stevenage, England, they moved to America when they were one year-olds and grew up in the city of Rochester where they have been performing since age 11.
At age 17, the Morgan Twins appeared nationally on Fox TV's 'American Idol' where they made it to Hollywood. In 2010, theyopened up for LeAnn Rimes in Rochester.
The Morgan Twins have performed the National Anthem three times at Buffalo Bills NFL games in 2003, 2010 and 2013. They have also performed multiple times for all the sports teams in Rochester.
They continue to sing and harmonize together and appeared on NBC's 'The Voice' Season 4 in 2013 as part of Blake Shelton's team.
***
The Bloodroots
Saturday, 8/23
10 pm-midnight
no cover
Rock/Reggae
website: https://www.facebook.com/thebloodroots
Bio: In the jam band spirit, playing an earthy and diverse mix of classic and contemporary roots rock music.
***
Michael Corwin
Wednesday, 8/27
6:30-8:30 pm
no cover
Americana/folk
website: www.MichaelCorwinmusic.com
BIO: Michael Corwin is a singer-songwriter based in Louisville, KY with Americana, Folk, Country, and Blues influences. Plays originals and covers. Has opened for the likes of Cory Branan, Shovels & Rope, Matt Woods, Sean Rowe, and The Goddamn Gallows
***
The Fools
Thursday, 8/28
9-11 pm
no cover
Soulful R&B
website: www.reverbnation.com/thefoolsrochester
Bio: The Fools are a four-piece, female fronted rocking, soulful R&B band out of Rochester, NY bound to win your heart.
Lead singer Mary Ellen Hayden starred as the singing Janis Joplin in the touring production of "Love,Janis," a Pink Floydette in the "Dark Side Of The Moon" has tracked vocals for Greg Lake, Russell Thompkin's Jr (Stylistics), Jay Proctor (Jay and the Techniques), Chris Beard and toured the country with ma ny musical acts and voiced hundreds of national radio and television commercials.
Supporting Mary Ellen are Mickey Ames on guitar, Dave Quick on Bass and Ken Kahler on drums.
Guitarist Mickey Ames graduated from GIT in Hollywood, CA and has played with Stony Creek, Heritage & The Kid Kurry Band. His songwriting took 3rd place in a Billboard National songwriting competition. Also a singer/songwriter, Ames plays electric and acoustic guitar, bottleneck slide, pedal steel guitar and piano in the band.
Bassist Dave Quick has played with Vixen, M-80, The Wait, Johnny Smoke, The Park Avenue Band, D-Drive and The Kid Kurry Band and brings top notch musicianship to The Fools.
More than aptly manning the drum chair is Kenny Kahler who recently got off the road touring with Chris Beard.
This powerful unit has previously performed shows with Shemekia Copeland, Little Feat, Commander Cody and The Campbell Brothers among others. They look forward to introducing new material and seeing everyone out at this year's festival season!
***
Shine
Friday, 8/29
9:30-11:30 pm
$5 cover
Party/Dance
WEBSITE: http://www.weareshine.com
Bio: Shine performs an incredible variety of live music at wedding receptions, parties, and corporate events throughout Upstate New York. Professional entertainment for Your Special Event in Upstate New York SHINE is the Perfect Choice! You'll love working with us!
***
Rusty Kettle
8/30
10 pm-midnight
no cover
Folk/Irish
WEBSITE: http://www.rustykettlemusic.com
BIO: Rusty Kettle is the kind of band you want to listen to when you're enjoying a summer night in Rochester, NY. Good thing too — because that's where they come from. The foursome plays a mix of Irish, bluegrass, folk and original music, which makes their sound unique and familiar all at once. The blend of flute, cello, guitar, bodhran and vocal crooning brings Ireland and Americana right to the stage.
The name "Rusty Kettle" takes after a little bit of local heritage, from the "rust belt" region of Western New York, and from the whistle of a "kettle" — summoning all who are near for drinks to share, community and the comfort of friends. With sounds similar to Nickelcreek, The Civil Wars, Alison Krauss & Union Station, plus a little bit of a pub band straight out of Dublin.
Rusty Kettle is:
Jedediah Burke (guitar, vocals, occasional harmonica & mandolin)
Andrea Levendusky (vocals & bodhran)
Megan Houppert (cello)
Olivia Frise (flute, whistles & vocals)
***
Al Chez and The Brothers of Funk Big Band
Sunday, 8/31
11 pm-1 am
$15 advance, $20 at door
WEBSITE: http://www.alchez.com
Bio: Al Chez an American trumpeter – Al Chez, Late Night and Late Show with David Letterman for over 25 years, appearing on NBC & CBS. Second Longest network TV trumoet player next to Doc Severenson. Over 2800 Shows.
He toured with Jon Bon Jovi, Robert Cray, Tower of Power, Young Rascals, Rolling Stones, David Bowie, Maynard Ferguson, Eric Clapton, Dave Edmunds Band, Ben E King, Sam & Dave to name a few.
He has performed at two presidential inagurations, world tours, every Rock n Roll Hall of Fame since 1986. Many special concerts including the Concert for NY, Concert of The Century, John Lennon's 50th Birthday, Closing ceremonies of the Summer Olympics as well as multiple concerts at the White House, offering his extrodinary skills for fundraiser events.
Al Chez formed his own band back in 2008, called the Brothers of Funk Big Band, and continues touring with them as well as giving back with band camps and drum corps.