Come out to the Sticky Lips Juke Joint for live music, four nights a week on the Sticky Stomp Stage!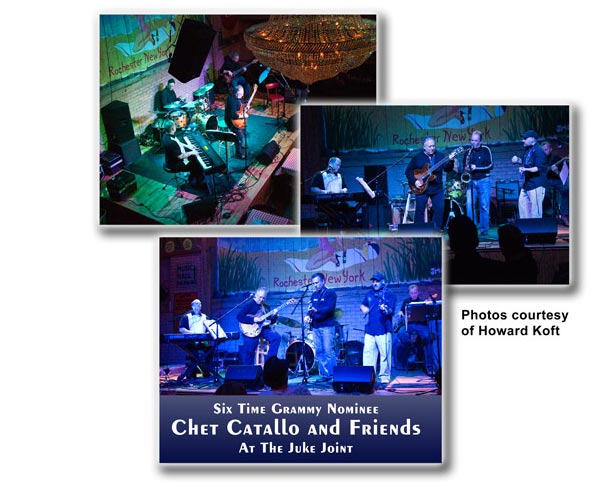 ***
Derek Knott
Wednesday, 3/5
6:30-8:30 pm
no cover
Derek Knott (Acoustic)
BIO: Derek is a performing songwriter who has toured with Grammy winner Joanne Shenandoah and has played in concerts with artists Iggy Pop, Rita Coolidge, Brian Ray ( Paul McCartney's guitarist/bassist ), Glen Matlock and many others.
http://www.derekknott.com/
***
The Greener Grass Band
Thursday, 3/6
Show: 9-11 pm
no cover
The Greener Grass Band (Blues/Rock/Funk)
Bio: The Greener Grass Band is a power quartet that officially formed in April 2010. Assembling by chance at multiple jam sessions in the Rochester, NY area, they are a prime example of the magic that can come from musical spontaneity. With 60 years combined stage, studio and instrumental experience; each member brings their own delicious ingredients to the table. With an eclectic mix of choice covers and originals (penned by Justin Gurnsey), The Greener Grass Band displays an impressive command of musical styles. From Rock to Reggae, Folk to Funk, and even some Blues you can use, the band can always please the most demanding ears. Currently performing in the Western & Central New York regions, The Greener Grass Band is also recording their debut album. Be sure to check Facebook and ReverbNation for current shows in your area.
http://www.reverbnation.com/thegreenergrassband
https://www.facebook.com/pages/The-Greener-Grass-Band/411887518868082
***
The Coupe De' Villes
Friday, 3/7
Show: 9:30-11:30 pm
$5 cover
The Coupe De' Villes (Drivin' Rhythm & Blues)
Bio: Hard Working Band Entering Their 31st Year of Making Music Together! De' Villes, or as known more commonly by their fans as The Coupes, have showed no signs of slowing down. The truth is that The Coupe De' Villes continue to be one of the busiest bands based out of Rochester, NY. Though The Coupe De' Villes have changed with the times, the commitment to deliver the best entertainment possible remains. The Coupes begin their 3rd decade of making music with original members guitarist Tommy Bianchi, vocalist Lex Byers, and drummer George DeMott leading the way. The Coupes' newest members are bassist Jeff Morrison who has been keeping the pocket tight for the last decade, and keyboardist Lou Spezio has added another dimension to The Coupes' sound with his inventive style.
http://www.coupedevilles.com/
***
Spectra
Saturday, 3/8
Show: 10 pm-midnight
no cover
Spectra (Rock)
Bio: Spectra is a group of experienced musicians familiar to the regional music scene.
Bringing you shades of rock and blue-eyed soul. Our set list is designed to get you up and moving to our own stylized versions of rock, blues, Latin, and jazz-fusion tunes. If the mood strikes ..we may even cobble up an old country tune to change things up.
http://www.spectrarochester.com
***
Brian Rath
3/12/14
6:30-8:30 pm
no cover
Singer/Songwriter
Brian Rath is a singer songwriter from Rochester, NY. He began performing in bars and folk clubs around Boston in 2001. In 2005, his song "21 Old" won a spot on "The 14 Best Singer Songwriters of Greenwich Village" compilation produced by UMO Music in NYC. The Rochester entertainment weekly, Insider, named him one of the "6 Music Acts to Watch in '06." Brian revived his music career upon relocating to Austin in 2013 and began booking shows again in Austin, Houston, and San Antonio. He is currently performing aboard cruise ships in the Caribbean.
www.reverbnation.com/brianrath
***
The Tabletop Three
Thursday, 3/13 (rescheduled from 1/2/14)
Show: 9-11 pm
no cover
The Tabletop Three (Acoustic)
Bio: Tabletop Three is an acoustic trio based in the Rochester, New York area. We play blues, standards and contemporary popular music; featuring an acoustic trio of guitar, harmonica and upright bass. Take one part guitar, one part harmonica, one part bass, and three part harmony, and beat them together and you'll get … well, listen to us and you'll find out.
http://www.tabletopthree.com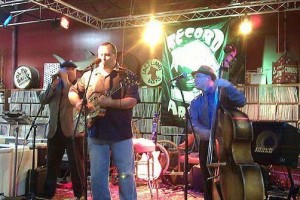 ***
Ruddy Well Band
Friday, 3/14
Show: 9:30-11:30 pm
$3 cover
Ruddy Well Band (Folk/Americana)
Bio: A homegrown entity from Syracuse, New York, the Ruddy Well Band has roots in Americana folk and rock with strong harmonies and high energy-driving rhythms. Although members of the band have played together in different forms since 2008, officially the Ruddy Well Band was created in 2011 with the release of their self-produced album, Little Blue Marble. Continuing to evolve, they produced their second album, Change of Course, with Subcat Studios in 2013.
http://ruddywellband.com
***
Prime Time Funk
Saturday, 3/15
Show: 9:30-11:30 pm
$10 cover
Prime Time Funk (Rhythm & Blues Horn Band)
Bio: Prime Time Funk is a 11-piece powerhouse horn-driven band. The long-awaited second Prime Time Funk CD has finally arrived! The self-produced Hear and Now contains 10 masterful tracksVisit www.primetimefunk.com for more information.
http://www.primetimefunk.com/
With special guest, Todd East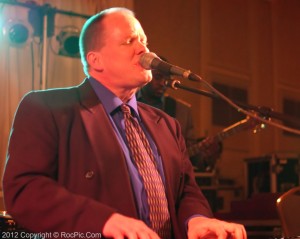 ***
Luke Alexander, Big Hoax
3/19/14
6:30-8:30 pm
no cover
Acoustic
Founded in Annapolis, MD, Big Hoax consists of guitarist and singer/songwriter Luke James Alexander and classically trained cellist Stephen Filer. This duo brings a new style to the modern-folk movement, incorporating their life-long musical experience and passion in creating a sound so full, energetic and charismatic for their band of two. The floor-stomping raucous vocals combined with booming cello riffs could switch to a sweet, effervescent melody at any time, as each song aims to heat up a fiery melting pot of the fullest life, love and frustration. At every performance, Big Hoax lays its heart on the table to create an interactive and lively atmosphere hoping to inspire their audience and rejoice the gifts of today.
www.bighoaxband.com
www.twitter.com/bighoaxband
www.facebook.com/bighoaxband

***
Todd East and Hot Sweets
Thursday, 3/20
Show: 9-11 pm
no cover
Todd East and Hot Sweets (Rock/Pop/Funk)
Bio: Blind since birth, Todd started playing the piano and singing at the age of three. He began his professional career at 15. Now, at 45, Todd East is recognized as one of the most talented piano players and singers ever to come out of this area. His music and vocal skills have been compared to the likes of Stevie Wonder and Billy Joel. His band mates will tell you that Todd never does the same song the same way twice and that all of his performance comes straight from the heart and soul.
Todd is well respected and revered for his work in the recording studio. His voice can be heard on many national and local radio and television commercials. He has performed at The Lionel Hampton Jazz Club in Paris and Foxwoods Casino Resort. He has and continues to work on numerous recording studio projects. Most recently, Todd has appeared with Jeff Tyzik and The Rochester Philharmonic Orchestra. Todd continues to work in Kansas with extensive club and casino performances in Iola, Kansas City, Pittsburgh, and Wichita. He is scheduled to perform on a five city American tour with Jeff Tyzik in the fall of 2014.
Todd will perform with his long time friends and band, Hot Sweets. The band includes some of the most gifted musicians that perform in Rochester and around the area. They have been creating , collaborating and performing with Todd for many years now. Hot Sweets includes Jim Richmond (Saxophone), Joe Chiappone (Guitar), Dave Cohen (Percussion), and Ron France (Bass). Todd's talent, ties and reputation in this community as a musician and a friend to so many make him the perfect choice as the show to see at Sticky Lips on March 20th.
http://www.toddeast.net/
***
Tommy Z Band
Friday, 3/21
Show: 9:30-11:30 pm
$5 cover
Tommy Z Band (Blues)
Bio: Beginning as a teenager in the talent-rich Western New York music scene, Tommy Z is a guitarist/singer/songwriter/producer/engineer/composer who has been described as a "blues treasure" by legendary 97 Rock/WBFO DJ Jim Santella (WBFO), and "one of WNY's best kept secrets" by Sarah French, Blues Matters Magazine. Though he is a guitar-driven electric blues-based stylist onstage, in the studio Tommy composes a variety of music. So while well experienced and studied in traditional blues, jazz and rock styles, Tommy is an artist who puts that soulful blues feeling into all the different styles he plays.
http://www.tommyzband.com/
***
Nick Young
Saturday, 3/22
Show: 10 pm-midnight
no cover
Nick Young (Americana)
Bio: "Nick Young's sound is a stripped-down Americana and lush pop smoothie. Yeah, there's a splash of country sour mash too, but it doesn't require boots and a hat. And though Young leans heavily on his love of the alt-country medium, his penchant for melody and hooks takes away some of the requisite melancholy. You'll hear the Earle, but the Costello is in there, too. It's fine-tuned and well-worn Americana that'll still give you heartache and splinters." Rochester City Newspaper
http://www.nickyoungonline.com
***
John Bolger
3/26/14
6:30-8:30 pm
no cover
Acoustic – Folk, Blues, Rock, Swing
John Bolger on electric guitar and vocals, accompanied by professional drummer and bass guitarist. Dance or sit back and listen! We play as a three or four piece band, a wide variety of rock 'n' blues, swing, rhythm & blues. Late 60′s and early 70′s rock. John Bolger on acoustic guitar and vocals is available for solo performances, playing a variety of folk, rhythm & blues, rock and swing.
www.gigsalad.com/john_bolger_band_rochester
***
Uptown Groove
Thursday, 3/27
Show: 9-11 pm
no cover
Uptown Groove (Jazz/Swing/Motown/R&B/Funk/Rock/Soul)
The Uptown Groove hails from Rochester, NY. They are a 5-piece group that plays a variety of vocal-based jazz, swing, motown, R&B, Funk, Rock and Soul.
http://www.theuptowngroove.com/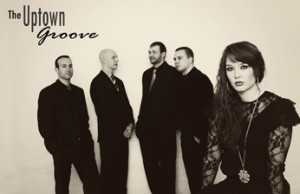 ***
Flint Creek
Friday, 3/28
Show: 9:30-11:30 pm
$5 cover
Presented by Big Dog Country

Flint Creek (Country)
Bio: If you love Country music and you love to dance, then FLINT CREEK is the band for you! Our line up is Ben Gordner on Lead vocals/harmonica/guitar, John Schulte on lead guitar and vocals Pat Patrone on lead guitar and vocals, Joe McNinch on bass and vocals and Jim Archibald on drums.
http://www.flintcreekband.com/
***
John Cole Blues Band
Saturday, 3/29
Show: 10 pm-midnight
no cover
John Cole Blues Band (Blues)
Bio:John is well known throughout upstate New York; his show features soul ballads and R&B favorites in addition to the blues, delivered with John's trademark smooth vocal style and fiery guitar sound that consistently delights crowds of all ages and backgrounds. No one leaves one of John's sets without having been touched by his music. Consider that, along with the band's repertoire of all the favorite blues tunes, as well as more than just a few ballads and R&B classics, and you know why they almost always close the house with the audience begging for just one more tune.
http://www.johncolebluesband.com/
***
Alyssa Trahan
4/2/14
6:30-8:30 pm
no cover
Acoustic Country
I play guitar, piano, silver flute, irish flute, piccolo, penny whistle, alto saxophone, mandolin, ukulele, and I sing. I also write and produce my own music in my recording studio (which is conveniently located in my bedroom). I've been writing songs in my head for as long as I can remember, but I didn't start putting them to music until my dad taught me how to play guitar when I was 11. Since then, I've been writing songs about anything and everything, and for some reason I always seem to write during band, math class or after midnight. I also listen to music 24/7, and when my headphones are in, I'm pretty much unresponsive. As for what type of music I like, I love all music: country, pop, rock, you name it. In the future, I hope I can pursue a music career, but regardless of what I get paid for, I will always write/play music.