Come out to the Sticky Lips Juke Joint for live music, four nights a week on the Sticky Stomp Stage!

***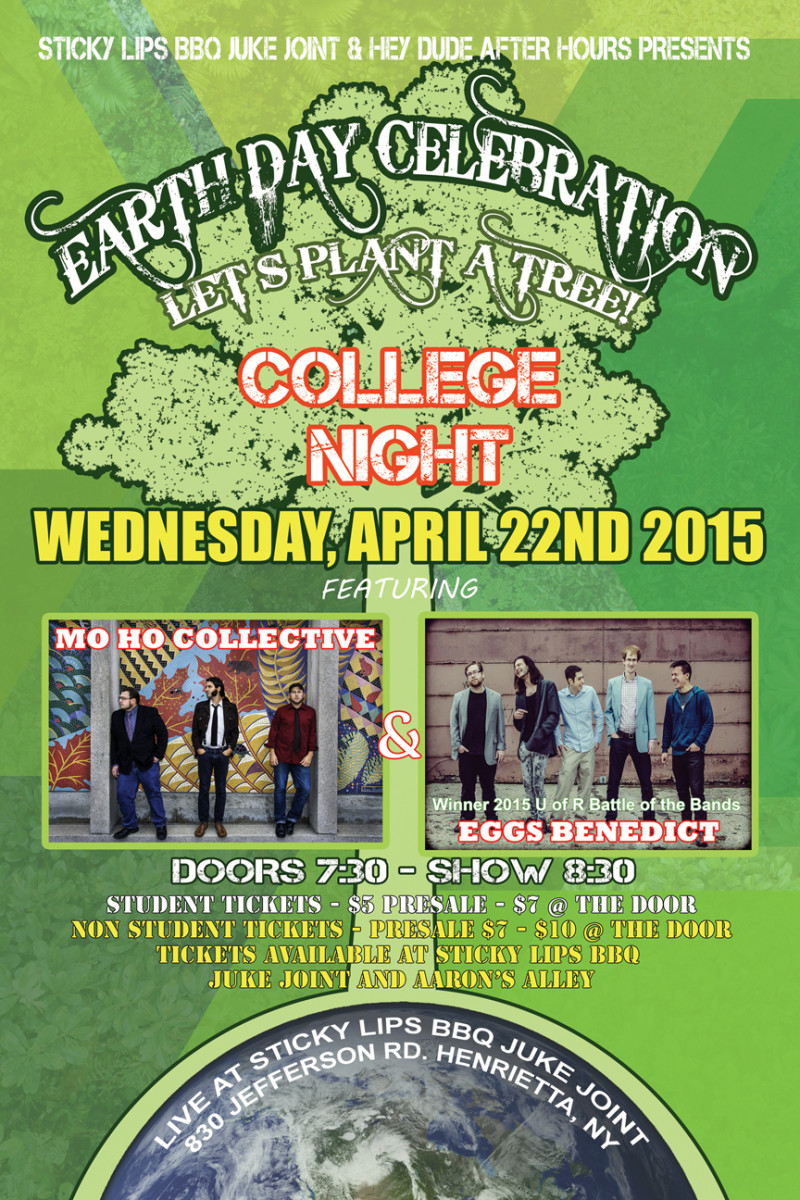 EARTH DAY Celebration
Wednesday, April 22, 2015
HEY DUDE AFTER HOURS PRESENTS:
Eggs Benedict opening for THE MOHO COLLECTIVE
Doors 7:00/Show 8:00-till
$5 advance/$7 at door for Students
$7 advance/$10 at door for Non-Students
THE MOHO COLLECTIVE
Creative Instrumental
WEBSITE: www.themohocollective.com
FACEBOOK: https://www.facebook.com/themohocollective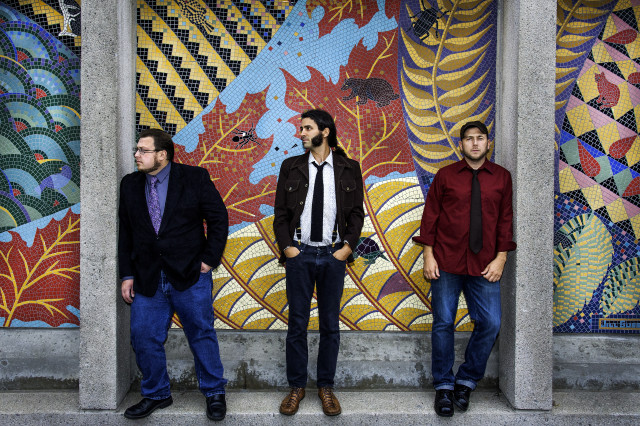 BIO:
–The Moho Collective combines a jazz trio's sophistication, the songwriting savvy of a classic Brill Building production team, the elbow grease of the Muscle Shoals house band, and an arena-rock outfit's vigor — the band even possesses an orchestra's penchant for epic gestures.
What stands out the most about The Moho Collective's music is how seamlessly all these sounds come together. Yes, The Moho Collective has the chops to blast the audience in a flurry of notes, but each of the band's members opts instead to make every note count. —
The Moho Collective is:
Kurt Johnson – Guitar. Steel Guitar. Effects. Found Sounds.
Justin Rister – Electric and Upright Bass and Effects
Ryan Barclay – Drums/Percussion. Found Sounds. Didgeridoo.
Opening band: EGGS BENEDICT
Funk
WEBSITE: http://eggsbenedictband.com
FACEBOOK: https://www.facebook.com/EggsBenedictBand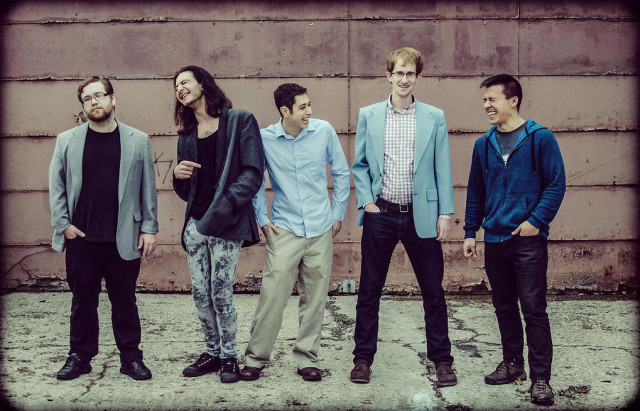 BIO:
Eggs Benedict (Trumpet, Sax, Guitar, Bass, and Drums) Since February 2013, Eggs Benedict has led the offensive in the movement against bland breakfast music. To fight such a crisis, the band performs funky, soulful, yet progressive and experimental instrumental music. Heavily influenced by James Brown, Stevie Wonder and Miles Davis, the band combined forces while students at the Eastman School of Music. With Mike Craig whoopin' his drums, Ethan Chiampas laying down groovy bass lines, Ben Fang strumming his guitar, Evan Burrus wailing on his sax and Gomeh Barak blurring the lines of reality through his trumpet, the group already has an established following. Eggs Benedict performs regularly throughout the Rochester, NY area, including at the 2014 Rochester Fringe Festival. The band currently is working on its EP premiere, Breakfast in Bed ("Don't Gotta Get Up to Get Down"). To be released in July 2015.
***
Son House Night with Genesee Johnny & Guests
Thursday, 4/23
7:30-10:30 pm
no cover
Blues & Roots Performance Jam
Show description: A Blues and Roots performance Jam, in tribute to the 1930's Delta Blues Roots legend Eddie James "Son" House Jr., who was rediscovered living in Rochester, NY in the 1960s.
Opening set by host, Genesee Johnny, followed by a featured artist and concluding with blues jam and open mic style performances. (Sign up sheet for performers.)
All blues and roots music styles are welcome!
***
Big Dog Country Night with Flint Creek
Friday, 4/24
9:30-11:30 pm
$5 cover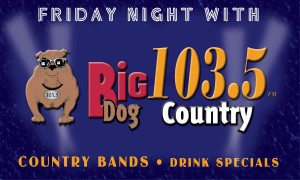 Country
website: http://www.flintcreekband.com/
***
Ben Sheridan & Friends
Saturday, 4/25
9pm til close
No cover
www.reverbnation.com/bensheridan
The show will include performances by:
Evan Meulemans: guitar and vocals.
Benjamin Sheridan and Matt Giordano on guitar and drums.
Cammy Enaharo: solo artist with baritone ukulele.
Tyler Pearce Project: three piece band.
***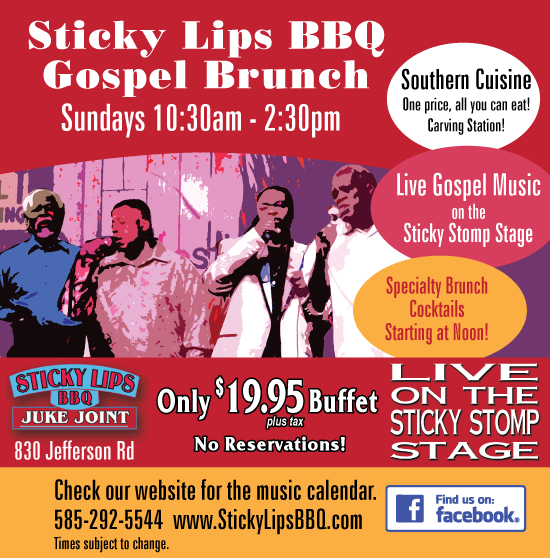 Highly Favored
Sunday, April 26
Performing during the Gospel Brunch, 10:30am-2:30pm.
***
Tickle Your Incus
Wednesday April 29, 2015
6:30-8:30 p.m.
no cover
GENRE: Oldies
WEBSITE: http://tickleyourincus.com
BIO: "Tickle Your Incus" brings an evening of interesting, eclectic arrangements of classic rock and roll acoustic style along with their innate ability to entertain and interact with audience member… It is a musical experience.
***
Wisewater
Thursday, 4/30
7:30-9:30 pm
$10 cover
Country Pop
website: http://www.wisewatermusic.com/
Bio: Nashville-based trio WISEWATER has earned praise from the likes of Alison Krauss, Rosanne Cash, Mary Gauthier, and others for their lyrical honesty and clarity, infectious melodies, tight harmonies, instrumental virtuosity, and deep sense of groove. Members Kate Lee, Forrest O'Connor, and Jim Shirey are three young, positive, worldly artists whose songs blend roots, country, rock, and progressive acoustic music in a unique, refreshing way.
Wisewater is currently in the thick of writing material for their debut album, due to be recorded in mid-2015. When they aren't writing, they're performing – in 2014, they toured across the country, hitting venues such as The Grand Ole Opry, The Station Inn (Nashville, TN), The Berklee Performance Center (Boston, MA), and Joe's Pub (New York, NY). They've also shared the stage with Emmylou Harris, John Cowan, Mark O'Connor, Ricky Skaggs, Bill Lloyd (of Foster & Lloyd), and many others.
Their debut EP, The Demonstration, was released in November 2014 and reached #13 on the iTunes singer-songwriter charts. Featuring five original songs, the record was hailed as "beautifully poetic" (The Democrat and Chronicle, Rochester, NY) and prompted legendary singer John Cowan to write: "I love it. Their songwriting is skillful, insightful, and evocative. Kate's voice is both soulful and sweet and blends effortlessly with Forrest's clear, clean tenor. Their music is joyful, beautiful, and intentional. Wisewater, I'm listening, I 'hear you,' and I look forward to hearing your singing, songwriting, and playing for a long, long time to come."
***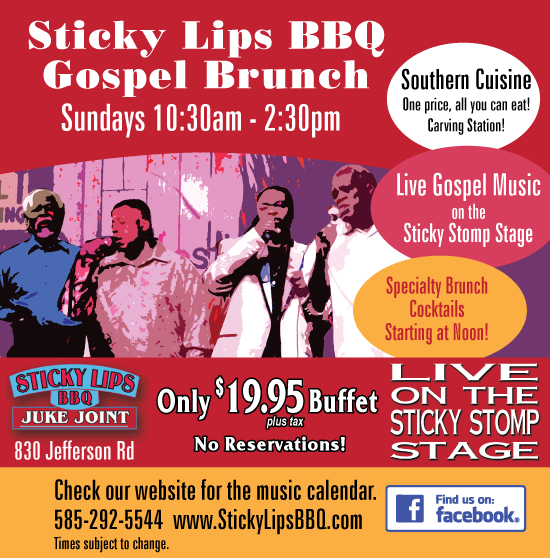 Unity of Navasota, TX
Sunday, April 26
Performing during the Gospel Brunch, 10:30am-2:30pm.
***
Nightfall Duo
Wednesday May 6, 2015
6:30-8:30 p.m.
no cover
WEBSITE: http://www.nightfallband.us
FACEBOOK: https://www.facebook.com/pages/Nightfall/
BIO: Since 1994 Steve and Lisa Lowden have been playing music together as a couple and as creative energies that found each other. Combining their love of acoustic oldies, including their originals, they bring great harmonies & melodies to any room. Because of their commitment to each other , they create beautiful music together!
***
Nick LeDuc & special guests
Wednesday May 13, 2015
6:30-8:30 p.m.
no cover
GENRE: Americana / rock
AUDIO/VIDEO LINK: http://www.reverbnation.com/lastnote
FACEBOOK: https://www.facebook.com/lastnoteband?ref=hl
BIO: Founded in 2007 by Nicholas LeDuc, LastNote has evolved from an idea inside frontman Nick LeDucs head, to an unstoppable force on the Rochester music scene and points far beyond. With a collection of fresh sounding original tunes penned by LeDuc himself as well as a huge stable of covers ranging from The Grateful Dead to the Pixies, LastNote has been making itself known throughout Rochester and across NY state for quite sometime now. Having opened for National acts such as Max Creek, Blues Traveler, The Sim Redmond Band, Ryan Montbleua band, Ozomatli and a host of others, LastNote has been steadily climbing the ladder of opportunity since its inception.