Come out to the Sticky Lips Juke Joint for live music, four nights a week on the Sticky Stomp Stage!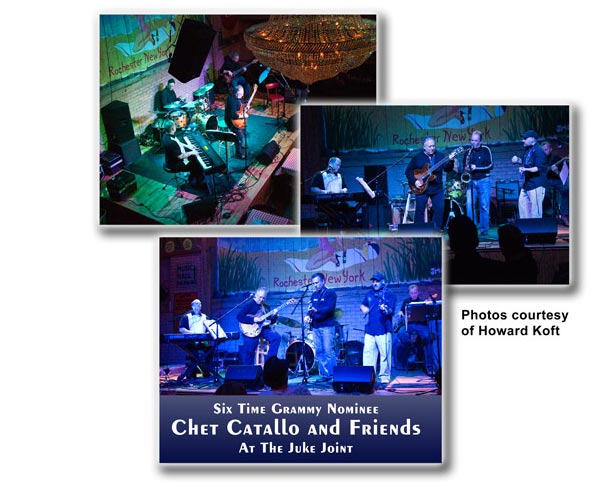 ***
Fiona Corinne
Wednesday, 8/20
6:30-8:30 pm
no cover
singer songwriter acoustic pop/rock
website: FionaCorinne.com
Bio: Singer songwriter based in Rochester. From oldies to pop, from background coffee house music to main stage shows, from a few song set to a 3 hour show.
***
Special Blend
Thursday, 8/21
9 pm
no cover
60s and 70s Blues
Bio: Special Blend features Tom Passamonte on guitar, Rockin' Rick Ventura on bass and Gary Yanni on drums.
***
Big Dog Country Night with The Morgan Twins
Friday, 8/22
9:30-11:30 pm
$10 cover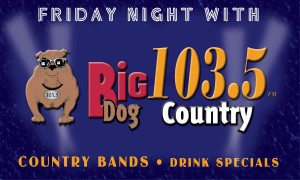 Country/Pop
WEBSITE: http://themorgantwins.com
Bio: The Morgan Twins, Rhian and Cara Morgan are identical twins with a passion for singing and performing together.
Born in Stevenage, England, they moved to America when they were one year-olds and grew up in the city of Rochester where they have been performing since age 11.
At age 17, the Morgan Twins appeared nationally on Fox TV's 'American Idol' where they made it to Hollywood. In 2010, theyopened up for LeAnn Rimes in Rochester.
The Morgan Twins have performed the National Anthem three times at Buffalo Bills NFL games in 2003, 2010 and 2013. They have also performed multiple times for all the sports teams in Rochester.
They continue to sing and harmonize together and appeared on NBC's 'The Voice' Season 4 in 2013 as part of Blake Shelton's team.
***
The Bloodroots
Saturday, 8/23
10 pm-midnight
no cover
Rock/Reggae
website: https://www.facebook.com/thebloodroots
Bio: In the jam band spirit, playing an earthy and diverse mix of classic and contemporary roots rock music.
***
Michael Corwin
Wednesday, 8/27
6:30-8:30 pm
no cover
Americana/folk
website: www.MichaelCorwinmusic.com
BIO: Michael Corwin is a singer-songwriter based in Louisville, KY with Americana, Folk, Country, and Blues influences. Plays originals and covers. Has opened for the likes of Cory Branan, Shovels & Rope, Matt Woods, Sean Rowe, and The Goddamn Gallows
***
The Fools
Thursday, 8/28
9-11 pm
no cover
Soulful R&B
website: www.reverbnation.com/thefoolsrochester
Bio: The Fools are a four-piece, female fronted rocking, soulful R&B band out of Rochester, NY bound to win your heart.
Lead singer Mary Ellen Hayden starred as the singing Janis Joplin in the touring production of "Love,Janis," a Pink Floydette in the "Dark Side Of The Moon" has tracked vocals for Greg Lake, Russell Thompkin's Jr (Stylistics), Jay Proctor (Jay and the Techniques), Chris Beard and toured the country with ma ny musical acts and voiced hundreds of national radio and television commercials.
Supporting Mary Ellen are Mickey Ames on guitar, Dave Quick on Bass and Ken Kahler on drums.
Guitarist Mickey Ames graduated from GIT in Hollywood, CA and has played with Stony Creek, Heritage & The Kid Kurry Band. His songwriting took 3rd place in a Billboard National songwriting competition. Also a singer/songwriter, Ames plays electric and acoustic guitar, bottleneck slide, pedal steel guitar and piano in the band.
Bassist Dave Quick has played with Vixen, M-80, The Wait, Johnny Smoke, The Park Avenue Band, D-Drive and The Kid Kurry Band and brings top notch musicianship to The Fools.
More than aptly manning the drum chair is Kenny Kahler who recently got off the road touring with Chris Beard.
This powerful unit has previously performed shows with Shemekia Copeland, Little Feat, Commander Cody and The Campbell Brothers among others. They look forward to introducing new material and seeing everyone out at this year's festival season!
***
Shine
Friday, 8/29
9:30-11:30 pm
$5 cover
Party/Dance
WEBSITE: http://www.weareshine.com
Bio: Shine performs an incredible variety of live music at wedding receptions, parties, and corporate events throughout Upstate New York. Professional entertainment for Your Special Event in Upstate New York SHINE is the Perfect Choice! You'll love working with us!
***
Rusty Kettle
8/30
10 pm-midnight
no cover
Folk/Irish
WEBSITE: http://www.rustykettlemusic.com
BIO: Rusty Kettle is the kind of band you want to listen to when you're enjoying a summer night in Rochester, NY. Good thing too — because that's where they come from. The foursome plays a mix of Irish, bluegrass, folk and original music, which makes their sound unique and familiar all at once. The blend of flute, cello, guitar, bodhran and vocal crooning brings Ireland and Americana right to the stage.
The name "Rusty Kettle" takes after a little bit of local heritage, from the "rust belt" region of Western New York, and from the whistle of a "kettle" — summoning all who are near for drinks to share, community and the comfort of friends. With sounds similar to Nickelcreek, The Civil Wars, Alison Krauss & Union Station, plus a little bit of a pub band straight out of Dublin.
Rusty Kettle is:
Jedediah Burke (guitar, vocals, occasional harmonica & mandolin)
Andrea Levendusky (vocals & bodhran)
Megan Houppert (cello)
Olivia Frise (flute, whistles & vocals)
***
Al Chez and The Brothers of Funk Big Band
Sunday, 8/31
11 pm-1 am
$15 advance, $20 at door
WEBSITE: http://www.alchez.com
Bio: Al Chez an American trumpeter – Al Chez, Late Night and Late Show with David Letterman for over 25 years, appearing on NBC & CBS. Second Longest network TV trumoet player next to Doc Severenson. Over 2800 Shows.
He toured with Jon Bon Jovi, Robert Cray, Tower of Power, Young Rascals, Rolling Stones, David Bowie, Maynard Ferguson, Eric Clapton, Dave Edmunds Band, Ben E King, Sam & Dave to name a few.
He has performed at two presidential inagurations, world tours, every Rock n Roll Hall of Fame since 1986. Many special concerts including the Concert for NY, Concert of The Century, John Lennon's 50th Birthday, Closing ceremonies of the Summer Olympics as well as multiple concerts at the White House, offering his extrodinary skills for fundraiser events.
Al Chez formed his own band back in 2008, called the Brothers of Funk Big Band, and continues touring with them as well as giving back with band camps and drum corps.
***
Brian Rath
Wednesday, 9/3
6:30-8:30 pm
no cover
Singer/Songwriter
website: www.facebook.com/BrianRathMusic
Brian Rath is a singer songwriter from Rochester, NY. He began performing in bars and folk clubs around Boston in 2001. In 2005, his song "21 Old" won a spot on "The 14 Best Singer Songwriters of Greenwich Village" compilation produced by UMO Music in NYC. The Rochester entertainment weekly, Insider, named him one of the "6 Music Acts to Watch in '06." Brian revived his music career upon relocating to Austin in 2013 and began booking shows again in Austin, Houston, and San Antonio. He is currently performing aboard cruise ships in the Caribbean.
***
Blue Jimmy
Thursday, 9/4
9-11 pm
no cover
Americana
website: http://bluejimmy.com/
Bio: Rarely does one find a group that melds so many musical styles effortlessly, crossing genres to create a uniqueness all their own.
"Blue Jimmy is a well-worn roots-rock quintet that shuffles country, folk, rock and pop into a loaded
deck of fantastic Americana… Full of lush harmonies and grooves that bop, rock, swing and waltz, Blue Jimmy may be one of the most perfectly balanced, truly Americana bands you'll hear… It all rests on Blue Jimmy's beautiful song writing, storied lyrics and clever structure." (Frank DeBlase, Rochester City Newspaper).
With the release of their fourth album, "South Ave. Sessions" (previous releases: the highly acclaimed self titled album, Blue Jimmy- 2005, The Good Old Days- 2001 and The Two Feet Between Me And You- 1998), devoted fans and newcomers of the group can be assured that Blue Jimmy's focus has remained. Solid musicianship combined with conversational song writing translates into something for everyone to enjoy. This is evident in their live performances as well, as studio recordings are played with vigorous energy and creativity, connecting with the audience on a heightened personal and passionate level. "…It's truly a testament to a great band that can get those who really can't dance to get up and shamelessly shake what they got." (Frank DeBlase, Rochester City Newspaper).
***
Old Hippies
Friday, 9/5
9:30-11:30 pm
no cover
50s, 60s, and 70s Nostalgic Music
website: http://www.oldhippiesmusic.com/
Bio:For these time traveling old hippies, Bill McDonald, Jim Catino, Kay McMahon, Vinnie Pastore, and Jim Sweet, it has always been about the music. Beginning on front porches, in fields and parks and around the campfires of the sixties, the seed was planted. It has grown over the years as they have traveled across the North American continent, entertaining countless numbers of entertainment revelers, while continuing the journey….
Now they've come full circle with an enduring passion for the music of their youth. The music of the Old Hippies is acoustic and a varied brand, be it their own creative songs or recognizable covers from a golden musical era: the fifties, sixties and seventies and on and on…, nostalgic to those who lived it and romanced by those who didn't.
They have brought with them those unmistakable vocal harmonies and pleasing acoustic renditions of so many great tunes…missed by many, remembered by most and loved by all. When the Old Hippies sing and play, it's an event for all to share. Invite us over for an afternoon or evening of wonderful music.
Old Hippies will leave everyone with…. a smile on their face!
***
Anonymous Willpower
Saturday, 9/6
10 pm-midnight
no cover
R&B/Soul
website: www.anonymouswillpower.net
Bio: Anonymous Willpower is a neo soul inspired indie rock band that especially evokes the soul of the 70s. They serve up a knowledgeable cocktail of soul, jazz, funk and blues, putting on high energy shows that showcase a blazingly tight back beat. Lead vocalist Suzi Willpower has been described as captivating, bigger than life…."red, hot and blue!"
***
The White Hots Duo
Wednesday, 9/10
6:30-8:30 pm
no cover
Swing and Blues
website: www.TheWhiteHots.com
BIO: The White Hots are a swing and blues band who have been on the Rochester, N.Y. music scene for the past fifteen years. The White Hots' guitarists, Steve Greene and Aleks Disjlenkovic will be playing at Sticky Lips for a special duo performance. Their combined styles bring early blues and swing together to form a sound that features deep groove and humor.
***
The Mighty Steph (from IRELAND)
Thursday, 9/11
9-11 pm
no cover
Alternative Rock
website: http://themightystef.net/
Bio: The Mighty Stef are an alternative rock group from Dublin, Ireland. Their new album 'Year Of The Horse' is coming soon via Burning Sands Records / Rough Trade Distribution. Formed originally by songwriter Stefan Murphy as a solo-project and drawing influence from 60 Years worth of creative, artistic and alternative rock n roll culture TMS have the knack of always seeming like a cult band that have been around for decades and always seeming brand-new simultaneously.
***
Big Dog Country night with Rollin South
Friday, 9/12
9:30-11:30 pm
$3 cover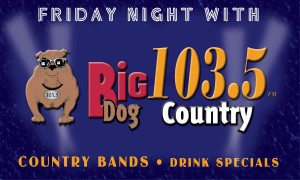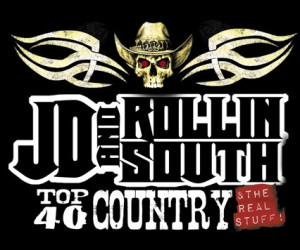 Country
website: http://www.jdrollinsouthcountry.com/
Bio: J.D. & Rollin South is a touring TOP 40-COUNTRY BAND that performs at local clubs, venues, – parks – camp grounds fairs – field days, casinos and large arena concerts. They bring the ROCKIN' COUNTRY good time!
***
Jon Lewis – CD Release
Saturday, 9/13
10 pm-midnight
Americana/Folk/Alternative
website: www.JonLewisProductions.com
The band that is opening the evening in support of Jon's CD release will be "Passive Aggressives Anonymous"
Their Facebook page: https://www.facebook.com/PAAband
Bio: Originally from Emporia Kansas, Jon Lewis has called Rochester his home now for many years. Drawing on his own life experiences Jon uses catchy melodies and confessional songwriting to create music with widespread appeal. After successfully crowd funding his first studio album he has been dedicated to continue writing and playing honest and heartfelt acoustic folk music to share with and inspire others.
The band is composed of Jacob Walsh on drums and vocals, Shawn Brogan on guitar, Dave Drago on bass and vocals, and songwriter Jon Lewis on guitar and vocals. They bring the ROCKIN COUNTRY good time!
***
Danny Black
Wednesday, 9/17
6:30-8:30 pm
no cover
Acoustic Rock
website: Thedannyblack.com
audio: soundcloud.com/thedannyblack
Bio: Danny Black is a one man entertainer from Michigan. He has played on Carnival and P&O Cruises, all over the US, England and Scotland. He plays over 1,500 cover songs and loves requests and crowd interaction. He writes his own music and has been to 48 of the 50 states in a minivan, rocking many bars and venues along the way.
***
5Head
Friday, 9/19
9:30-11:30 pm
$5 cover
Ska/Swing/Soul
website: https://www.facebook.com/5HEADMUSIC
Bio: A 5Head show feels like an illegal party. Not the kind where the cops come because it's too loud, but the kind that the government might try to ban because it's too much fun. With seemingly boundless energy, they dish out fiercely solid rhythm section grooves underneath traditionally catchy ska guitar stabs, all while sometimes sweet and sometimes red hot horn harmonies duke it out with front man Rob Reed's freight train inspired vocals.
5Head fuses elements of 1st and 2nd wave ska with soul and swing to create an upbeat energetic sound that is catchy and feverishly danceable.
From a songwriting perspective, what makes 5Head stand out among the legions of other ska bands is simple: hook. That thing that catches your ear and makes something new seem familiar. From the bass lines to the chord progression, from the vocal melody to the horns lines, hook is king.
5Head has regularly shared stages with ska heavyweights Bim Skala Bim, The Toasters, and The Pietasters.
***
Wisewater
(Kate Lee Gurnow — from Webster, NY — and Forrest O'Connor)
Saturday, 9/20
$10 cover
9:15-11:15 pm
website: www.wisewatermusic.com
Bio: WISEWATER is a new folk pop duo composed of Kate Lee (vocals, fiddle) and Forrest O'Connor (vocals, zouktar, and mandolin). The duo formed in early 2014 and has since performed at venues across the country, including The Grand Ole Opry (Nashville, TN), The Station Inn (Nashville, TN), Joe's Pub (New York, NY), and The Old Town School of Folk Music (Chicago, IL). Wisewater has also shared the stage with Ricky Skaggs, Emmylou Harris, Mary Gauthier, Bill Lloyd (of Foster & Lloyd), Melissa Ferrick, Mark Volman (of The Turtles), and many others. In June, the duo released their debut EP, The Demonstration, and they have plans to record a full-length album later in 2014.
Individually, the members of Wisewater have been playing professionally for much of their lives. Lee has toured nationally, performing in venues such as The Birchmere (Alexandria, VA), The Peace Center Concert Hall (Greenville, SC), and The Tivoli Theatre (Chattanooga, TN). She has opened for a number of country and bluegrass artists, including Don Williams (with Colm Kirwan), Rhonda Vincent, Dailey and Vincent, and The Grascals, and in the last couple years, she has backed up Rod Stewart, Keith Urban, Brad Paisley, Vince Gill, Sugarland, and many other major entertainers as part of the CMA Awards and CMA Country Christmas shows. O'Connor, a graduate of Harvard University, picked up the mandolin at age 13 and learned how to play from his father (violinist Mark O'Connor) and Chris Thile. He has performed on BBC Radio as well as in venues throughout the country, including the Strathmore Hall Arts Center (Bethesda, MD), the Smoky Mountain Center for the Performing Arts (Franklin, NC), and Mount Baker Theatre (Bellingham, WA). In the last couple years, he has appeared on stage and/or recorded with his father, Carl Jackson, Aubrey Haynie, the Carrie Rodriguez Band, Cia Cherryholmes, and the Hillary Reynolds Band, among others. In March 2014, O'Connor won the Tennessee State Mandolin Championship in Clarksville, TN.
***
Derek Knott
Wednesday, 9/24
6:30-8:30 pm
no cover
Modern Folk
website: http://www.derekknott.com
Bio: "Lyrical depth and maturity tinged with the melodic hues of early 60s rock. The ballads have a brooding intensity." -Dean O'Brien Host of "The Vinyl Departure" WVBR 93.5 FM Ithaca, NY.
"Solo artist Derek Knott's songs are like little prayers- little secular prayers. That's not to say there isn't plenty of soul and spirituality in his acoustically rooted music. Even the laid back tunes smile warmly and swing sweetly." – Rochester's City Newspaper
***
This Life
Thursday, 9/25
9-11 pm
no cover
Rock
website: www.reverbnation.com/thislife2011
audio: www.soundcloud.com/thislifemusic
Bio: This Life starts with Ryan Johnson and Miles George meeting in the fall of 2007, while attending Finger Lakes Community College. Right from the get-go, their musical tastes and styles became immediately entangled together, in which they began writing music together. Once their friendship and musical ideas grew, they decided to start writing an EP. Throughout the past 2 years they had figured out exactly what they wanted as far as their sound and the tracks that would make it to the album.
After the EP was completed, Ryan and Miles played acoustically under the name RJ and Cu-Cu (derived from the name of Miles' solo effort) at various open mic nights. As time passed, they began the search for a full group. In late 2013, Scott Dupray on bass and Aaron Davis on drums joined the two to re-form and re-name the band This Life. Currently the band is gigging, writing, and recording on a regular basis throughout the Western NY area, and are continuing to do so today. Check them out!
***
Big Dog Country night with These Guys
Friday, 9/26
9:30-11:30 pm
no cover
Country/Rock
More info coming soon.
***
Jokin' Steves
Saturday, 9/27
10 pm-midnight
no cover
Folk/Rock
website: https://www.facebook.com/JokinSteves
Bio: The Jokin Steves are a "Hard Driving Blues and Classic Rock Band" playing versions of songs from Howlin Wolf and Muddy Waters to The Allman Bros, Creedence Clearwater, Tom Petty, Eric Clapton and ZZ Top. The Jokin' Steves have been performing steadily in the local area clubs for the past 3 years.The name "JOKIN' STEVES", comes from the first names of the 4 band members: Joe Seidman, Ken Brown, Steve Craw and Steve Guida.All 4 are performing veterans of the Rochester music community and have played in such local bands as The WCMF Red Lobster Band, Doghouse, 6L6, The Moonlighters, and Highway Jones among others. We'll keep the feet tappin' and the joint rockin'!