Come out to the Sticky Lips Juke Joint for live music, four nights a week on the Sticky Stomp Stage!

***
Your Daddy's Rock & Roll
Wednesday, 5/27
6:30-8:30 pm
no cover
Classic Rock 60'S-80's
website: https://www.facebook.com/pages/Your-Daddys-Rock-Roll-featuring-Bob-Kosty/178649568819258?fref=ts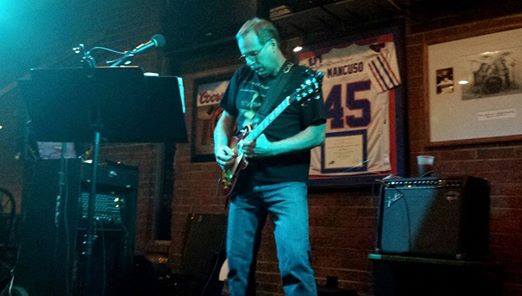 BIO: Using studio recorded analog backing tracks recorded with real 'live' musicians, Bob plays a wide range of classic rock, 60's through 80's both acoustic and electric, mild to wild… and everything in between. From Bob Dylan, Van Morrison, Eagles up to Clapton/Cream, Tom Petty, Deep Purple, even Led Zep and Hendrix (and I throw in some Pink Floyd too!)
***
Son House Night with Genesee Johnny & Guests
Thursday, 5/28
7-9 pm
no cover
Blues & Roots Performance Jam
Show description: A Blues and Roots performance Jam, in tribute to the 1930's Delta Blues Roots legend Eddie James "Son" House Jr., who was rediscovered living in Rochester, NY in the 1960s.
Opening set by host, Genesee Johnny, followed by a featured artist and concluding with blues jam and open mic style performances. (Sign up sheet for performers.)
All blues and roots music styles are welcome!
***
Joe Brucato & The Joyous Noise
8 pm doors; 9:30 pm show
$10 cover
Friday, 5/29
Singer/Songwriter
website: https://www.facebook.com/joebrucato?fref=ts
Bio: Joe Brucato is an award winning singer and songwriter .. Joe will be joined by his backing band The Joyous Noise..featuring Mark Terranova on bass , Levi Bennett on drums and Mike Gladstone on guitar…Joe Brucato & The Joyous Noise are a hard hitting passionate soul rock band and will be playing choice songs from Joe's 4 original CDs ..
***
Mighty High and Dry
Saturday, 5/30
10 pm-12 am
no cover
Rock
website: https://www.facebook.com/themightyhighanddry
Bio: With the influence of Rolling Stones, Black Keys, and Neil Young audible within their performances, The Mighty High & Dry's sound shines through each song, rooted by Kyle Vock's(mostly upright) deep-digging bass, Chris Teal's dynamic and crisp drumming, Alan Murphy's guitar hooks and stylistically flexible singing, and Mike Frederick's edgy guitar talk.
With lyrical tones that range from humanistic ("Here's To The King", "Trust Me Brother"), Dionysian ("Hangover Bridge", "Shine") to animalistic ("The Snake", "War It Is"), MHD paints life's adventure as an ever-unfolding mirror, which hangs over an altar with full bar.
***
Gospel Brunch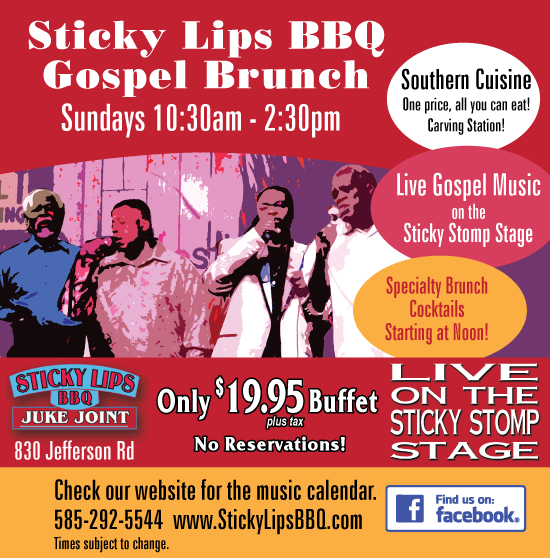 May 31, 2015
10:30am-2:30pm
Act TBD
Performing during the Sticky Lips BBQ Juke Joint Gospel Brunch
***
The Rb Gioia Experience
Wednesday June 3 2015
6:30-8:30 p.m.
no cover
GENRE: Acoustic Rock
FACEBOOK: http://facebook.com/therobgioiaexperience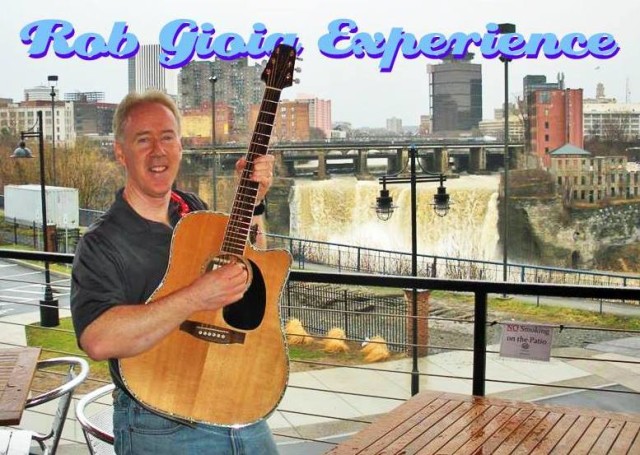 BIO: Rob Gioia plays all genres- rock, blues, pop, country, bluegrass- you can expect to hear some gems that you know and love!​
***
Paul Strowe
Wednesday June 10 2015
6:30-8:30 p.m.
no cover
WEBSITE: http://www.paulstrowe.com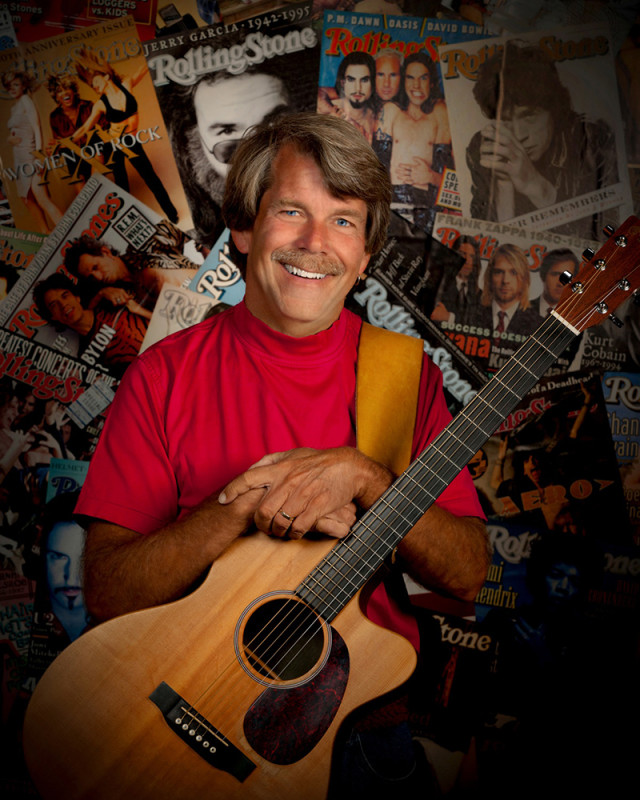 BIO: Native of Rochester, NY, Paul has been called " The Human Jukebox " because of his knowledge of over 700 songs and extraordinary recall of classic tunes. Utilizing a digital harmonizer Paul can sound like three singers at once (Crosby, Stills and Strowe?). An accomplished singer, song writer and guitarist, Paul has been performing since his teens (a few decades or so) at clubs, colleges, weddings, private parties, concerts, cruise ships and more.
***
David Turner
Wednesday June 17 2015
6:30-8:30 p.m.
no cover
GENRE: Rock n Roll, Blues, Reggae, 90's Hits
WEBSITE: https://m.youtube.com/channel/UC7-KfOuotwVfbRvh3GVKUqQ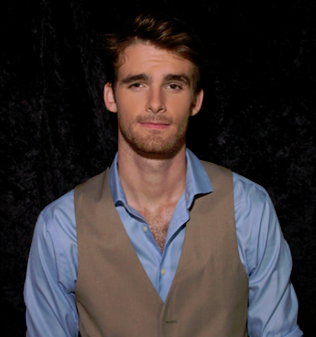 BIO: David Turner was born David Langfitt in Santa Monica California. He moved to Rochester NY at a young age and attended the Brighton school system before graduating from BHS in 2009. He then went to attend college in Hawaii at the University of Hawaii (Manoa Campus) graduating June 2014 with a degree in hospitality and a limit in music. During his final few years at UHM, David began making money playing music on the streets of Waikiki and in various bars around town. Directly following his graduation, David changed his name to David Turner and began his career as a professional musician. He now makes a comfortable living playing bars and private parties all over the island of Oahu, and is currently finishing his debut album along with a cover album.
***
Justin Williams
Wednesday June 24 2015
6:30-8:30 p.m.
no cover
Americana/Pop/Classic Rock
Website: https://www.reverbnation.com/jtcommercialhooks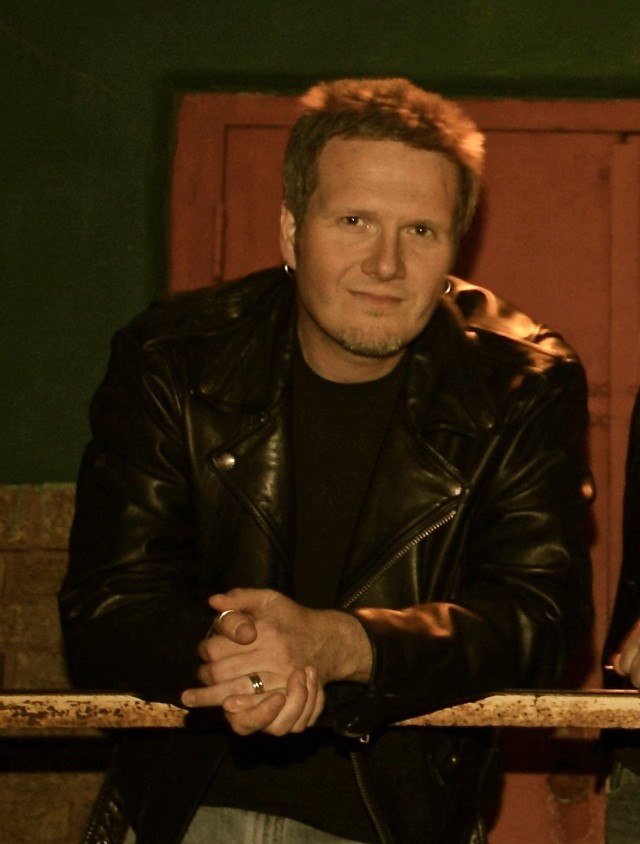 BIO: What are your favorite things? I know everything I do has music involved. Whether it was being terrified by the Eagles "Hotel California" as a kid, falling in love while Counting Crows' "August and Everything After" played in the background, or getting pulled in by the great hooks of today's modern pop (Echosmith), country(Keith Urban), and singer songwriters(Ed Sheeran). There is always a soundtrack playing. My goal as a songwriter is to be a part of that ongoing soundtrack.
I have been writing songs for way too long. I love doing it. Most of them are pretty catchy . It's what I do. Don't know why. The songs are usually a singer/songwriter style and structure with a focus on vocal and guitar hooks. Several of them have been featured on compilations and some have received airplay on several western NY stations. I have recently added jingle writing to what I do. This includes the local Ryan Heating & Plumbing commercial. And I will be releasing my first solo EP "Summer Vacation" this Spring.
I'v played with with bands (Butterscotch, Exit 47, The Lowdown, and The JJ Lang Band.) As a member of JJLB, we received an Indie Channel Music award for best live performance. I am currently playing with The Morgan Twins and as Justin Williams Live.
This new spot with The Morgan Twins has really pushed me as a guitarist and allowed me to dive into the country genre. I have really become a country fan in recent years because of the great songwriting and strong musicianship. Additionally, by continuing to be active as an acoustic act (Justin Williams Live) I can keep my singing skills up and always have an outlet for my acoustic playing.
By being so busy I have had the opportunity to open for several national acts… The JJ Lang Band shared the bill with artists such as Buckcherry, Skid Row, Firehouse, BlackBerry Smoke, and John Corabi, With the Morgan Twins we shared the bill with Phil Vassar, Hunter Hayes, Christian Bush, and several more.
***
IYJ YEARA & SON
Wednesday July 1 2015
6:30-8:30 p.m.
no cover
More info coming soon.