At the Original Sticky Lips Pit BBQ on Culver Rd! (Coming soon, full bar!)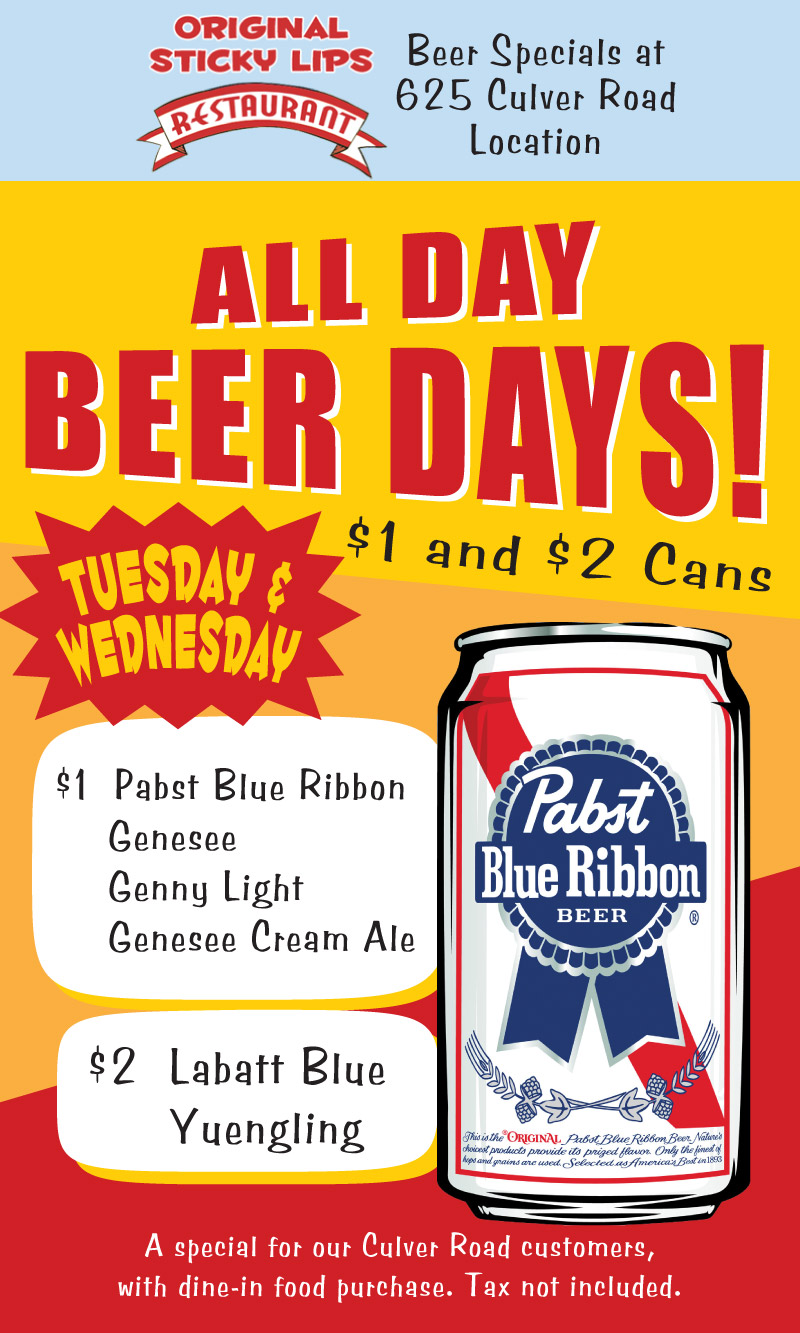 Happy Hour at the Juke Joint in Henrietta: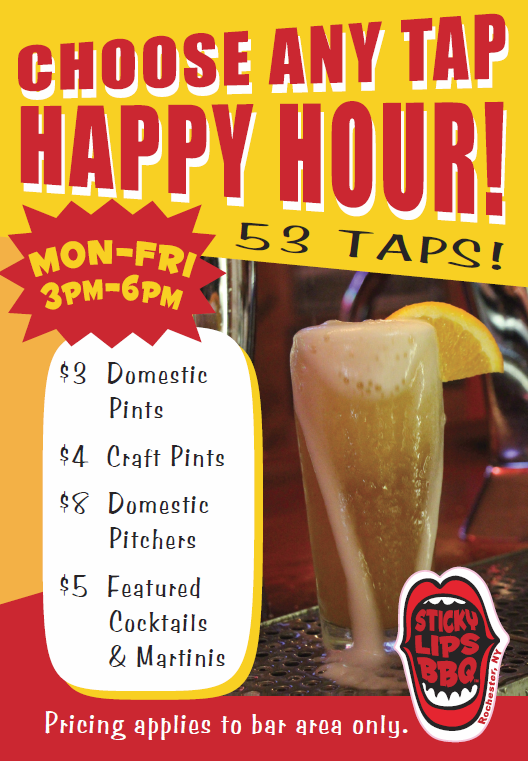 Sticky Lips Juke Joint Draft Beer List: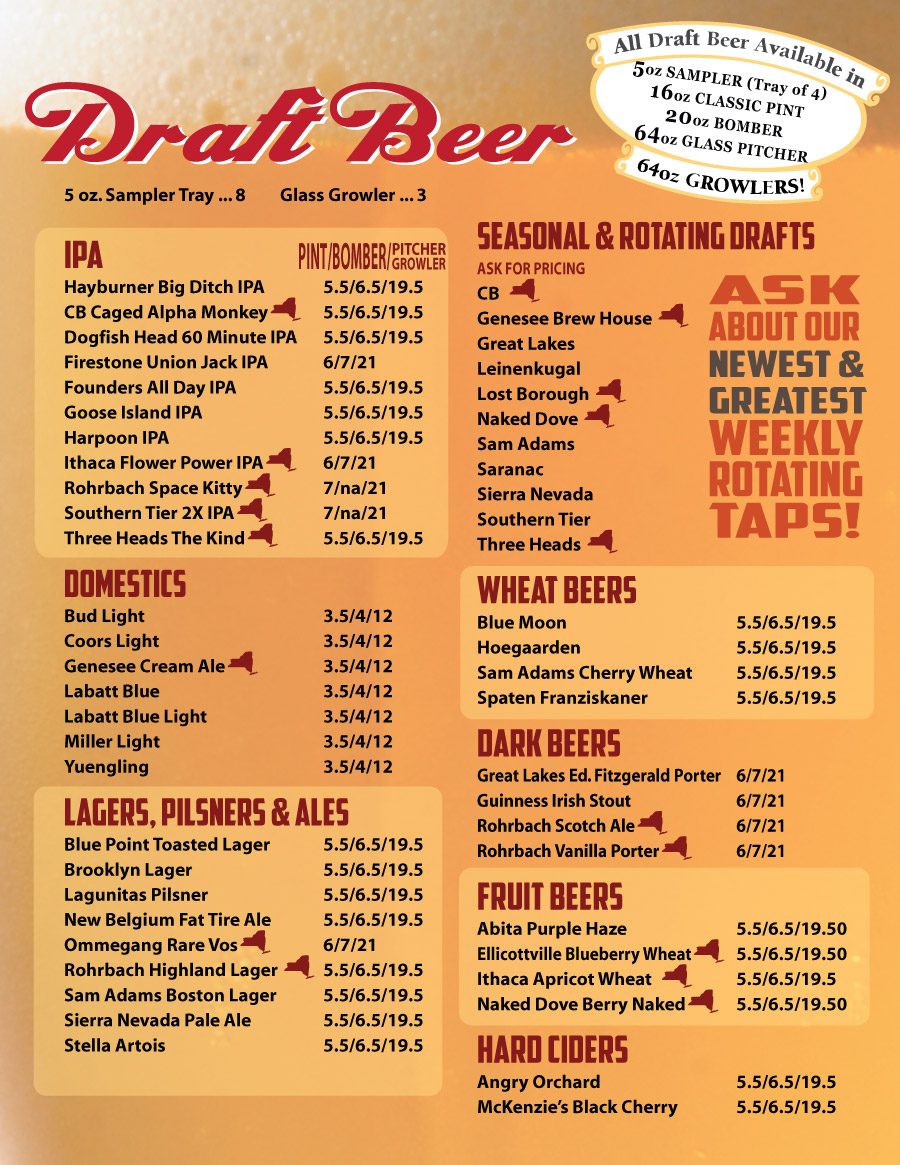 Plus many more in bottles and cans!
We swap out our taps often, so drinks and prices listed here are subject to change.
Try our selection of Finger Lakes Wines, too.