Sunday Brunch
Live performers TBA
10:30am – 1:30pm
New NY State Mimosa Law means cocktails available at 10:30 am!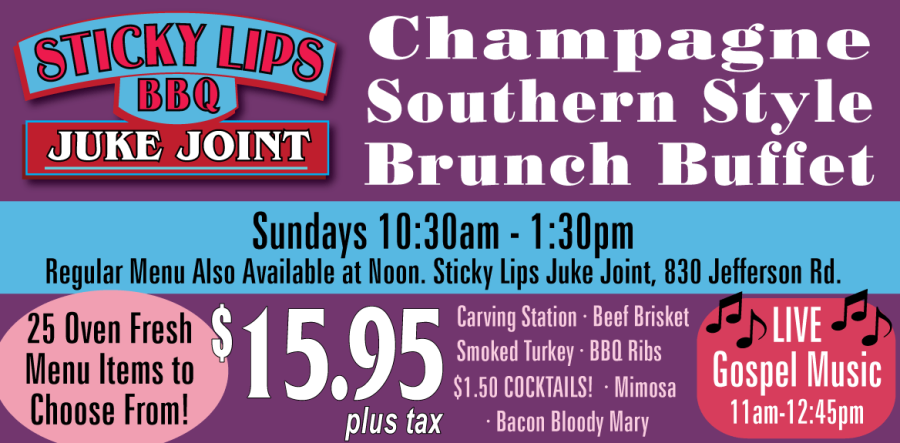 ***
CHRISSIE AND KEN
Wednesday February 22, 2017
6:30-8:30 p.m.
no cover
GENRE: Acoustic Pop and Rock
WEBSITE: www.chrissieandken.com
www.reverbnation.com/chrissieromano
FACEBOOK: https://www.facebook.com/chrissieandken/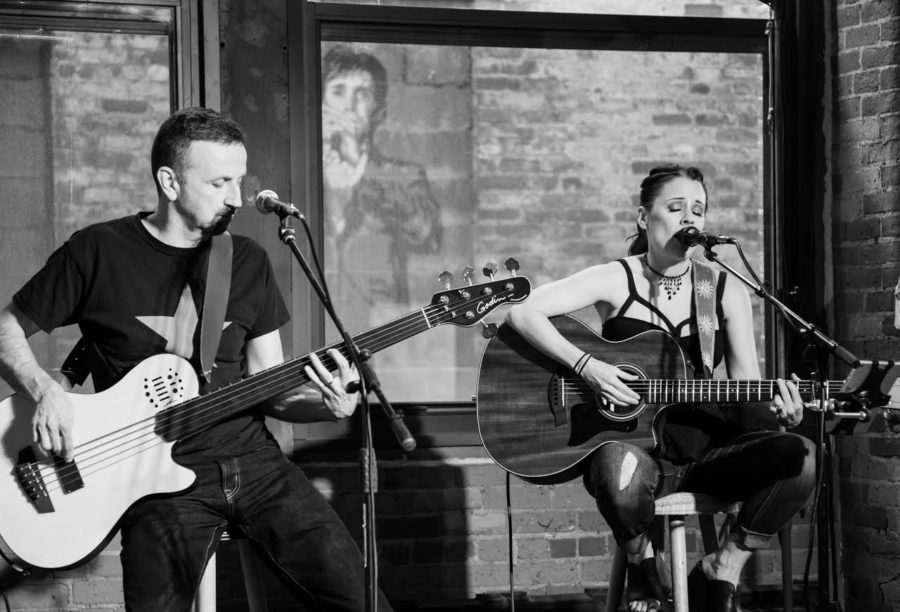 Building on the arrangement ideas and acoustic grooves developed for their band, the "Chrissie and Ken" duo takes it one step further, creating some really unique acoustic arrangements of popular and classic tunes. Covering an even wider range of material and musical styles, the duo highlights Chrissie's ability to take any song and make it her own. A truly high energy and original acoustic act not afraid to tackle any tune!
With so many cover bands in existence in the Rochester live music scene, Chrissie and Ken decided to take a refreshing approach to the re-creation of a cover tune. Using only acoustic guitar and bass, they deliver a powerful and rocking show.
Performing a wide range of music ranging from Janis Joplin to Ellie Goulding to The Cure, as well as Chrissie's heartfelt and dynamic originals, this duo brings a captivating stage presence and extensive musical ability to every show. Chrissie and Ken come together to deliver a unique, eclectic and unforgettable night of music with a one of a kind flair. Not your typical acoustic act!
***
Mike Scrivens
Thursday 2/23/17
7pm-9pm
Genre: blues
website: www.cotton-toe.bandcamp.com
"The Blues: I've just been drawn to it," he says. "I've played bass all my life, in rock bands, metal bands. I've played all different types of music. The blues is … when I sit down with a guitar I just go right to that, I feel more connected to it. I don't know — I just started doing what the muse was giving me."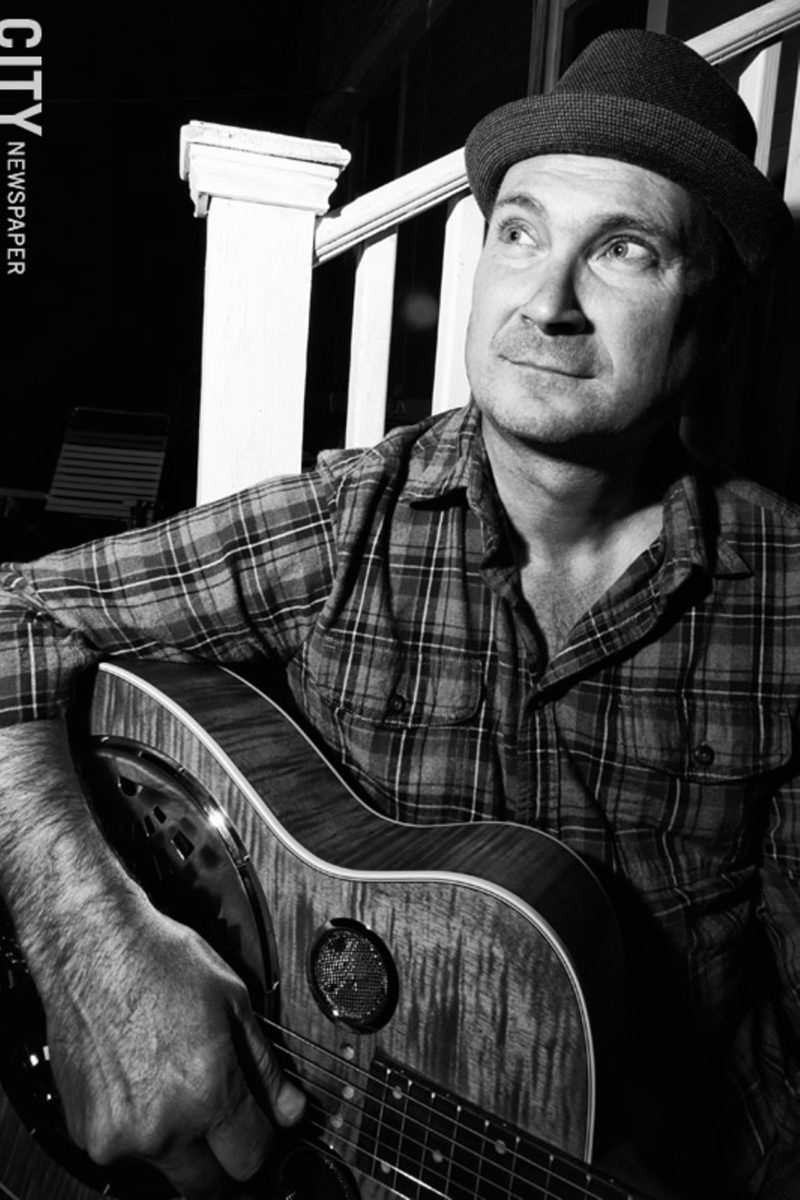 ***
Sticks and Stones
Friday, 2/24
9:00-11 pm
no cover
Modern Country Music
website: http://thesticksandstonesband.com/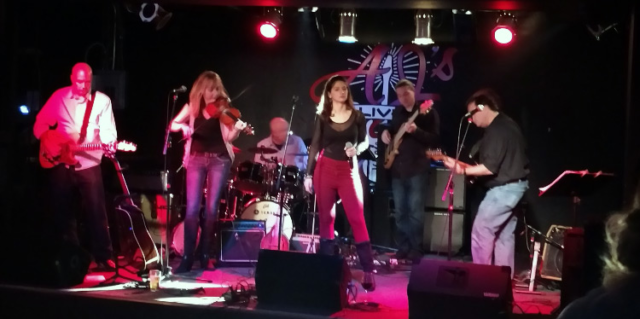 Sticks and Stones Band is a modern country band that is made up of some of the best musicians in the Rochester area, who all have the desire to play fun, funky, crowd-pleasing music! All of us have been in multiple bands, but one thing that brought us together is the love we have for great music, and even more, the energy we get from seeing a crowd have a blast! We are looking for gigs in the Rochester area, and would love to play for your wedding, corporate event, festival or backyard BBQ!! Every member of the group is highly professional and has been in the music scene for many years, providing our clients with a product that is unparalleled in the area. We can offer you music for every stage of your event, including an acoustic set, dance music for the party, and even a professional DJ to blend your evening together for a seamless night of music an fun! Please email or call for more information and to book your next event!
***
Branded
Saturday, 2/25
9:30-11:30 pm
$7 cover
Modern Country
website: https://www.facebook.com/brandedcountryrochester/
BRANDED is a modern country cover band. With Ken Riber on vocals, and some of Rochester's most seasoned versatile musicians backing him, they're able to cover a wide range of artists! Jason Aldean, Keith Urban, Kenny Chesney, Tim McGraw, Dierks Bentley, Luke Bryan, Eric Church, Big & Rich, and Brantley Gilbert are just some of the artists covered.
With their high energy show and a huge catalog of songs, BRANDED can custom fit themselves to any event! BRANDED is always ready "to get your Honky Tonk on " in the area's top clubs!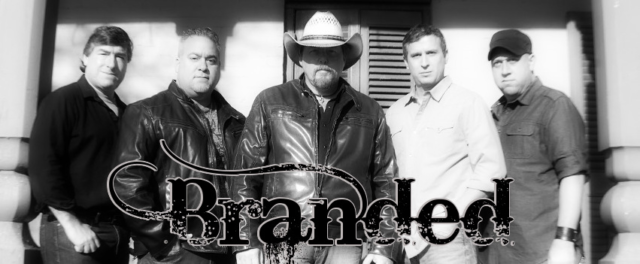 Video: https://www.facebook.com/pg/brandedcountryrochester/videos/?ref=page_internal