Sunday Brunch
Live performers TBA
10:30am – 1:30pm
New NY State Mimosa Law means cocktails available at 10:30 am!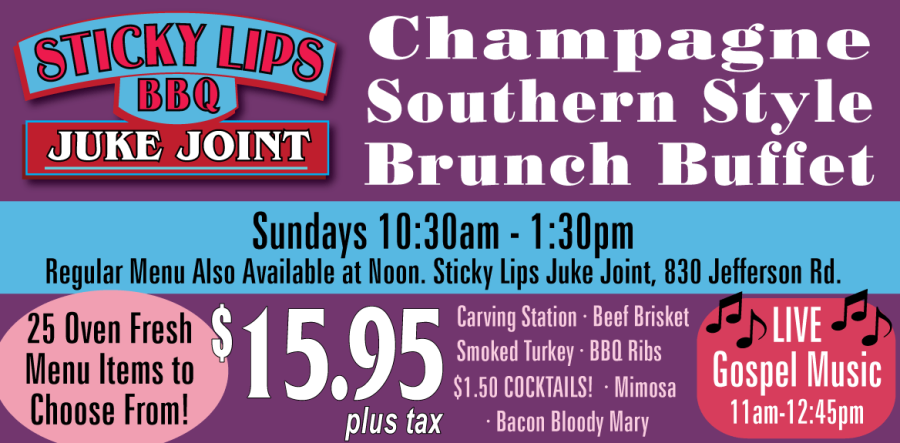 ***
Ryan Sutherland
Wednesday, March 22nd
6:30 pm
No cover
Facebook event: https://www.facebook.com/events/1286418544751940/
Ryan Sutherland is singer songwriter from Rochester NY. His songs combine spirited slide guitar and finger style blues rock with singer songwriter sensibilities.
GENRE: Folk Rock
AUDIO LINK: https://ryansutherland.bandcamp.com/releases
WEBSITE: https://m.facebook.com/Sutherland-music-181185178603463/?ref=bookmarks
***
River Lynch
Thursday, March 23
7 to 9pm
No cover
Website: www.riverlynch.com
Music: http://www.riverlynch.com/ep
River Lynch and The Spiritmakers hit their hometown scene of Rochester NY in 2016 with their debut EP release, There Goes The Heart. A collection of four songs showcasing their refreshingly new take on rock n' roll music. Their sound has been described as wonderfully rich, bluesy, hook filled rock n' roll. With vintage vibes and modern songs, they are a cross between Tom Petty and Jack White. The band have been building a fanbase with exciting performances around town and have been expanding their reach with memorable shows in NYC, airplay on radio stations including 107.7FM Alternative Buffalo and positive reviews on multiple music blogs. In October 2016, River's song "All This Time" was named "Best Song Of The Month" by SongwriterUniverse.com. As the band heads into 2017, they continue their quest to expose people everywhere to their revitalizing display of new rock n' roll music.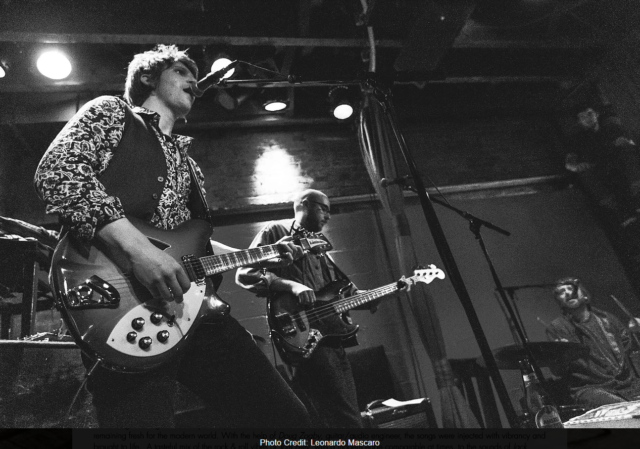 ***
Significant Other
Friday, 3/24
9:00-11:00 pm
no cover
Blues/Rock/Pop/Originals & Adapted Covers
website: http://www.significantotherrocks.com/home.html
facebook: https://www.facebook.com/Significant-Other-450560481660864/
Significant Other is a blues based rock band from Rochester, NY. The band members are Brother Wilson (guitar), Joe Lana (drums), Perrin Yang (violin), Stephen Siegel (keyboards), Glenn William (bass) and Jennifer Snyder (vocals). Violinist Perrin Yang also performs with the RPO, and Jennifer Snyder has been on the independent radar as a solo artist since 2000. Guitarist Brother Wilson has performed with large touring bands in the late 70's, while drummer Joe Lana has played percussion for Uncle Plum and Unlimited for many years. 28 year old Sax player, Zac Walker, also blows his horn with the Dirty Bourbon Blues Band. Bassist Glenn William has written the lyrics and music for the band's originals and serves as the band's manager.
With a variety of tastes and different musical backgrounds, Significant Other creates a unique musical style. Comparisons are made with acts such as Susan Tedeschi, B.B. King, Van Morrison and Grace Potter. Significant Other is currently performing distinctive originals as well as adapted covers at select venues and events.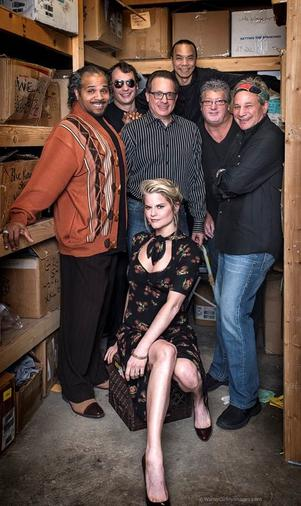 ***
Lyin' Eyes joined by THE EAGLETONES(Jimmy Richmond and Andy Stobie)
Saturday, 3/25
9:30-11:30 pm
$5 cover
Eagles Tribute Band
website: https://www.facebook.com/Lyin-Eyes-1248683091851314/
Members
DON MANCUSO
DAVE SALLADE
BRUCE DIAMOND
BETH STEELE
FRED DICESARE
FRED DIGUISEPPE
RICH HERB