Sunday Brunch
Live performers TBA
10:30am – 1:30pm
New NY State Mimosa Law means cocktails available at 10:30 am!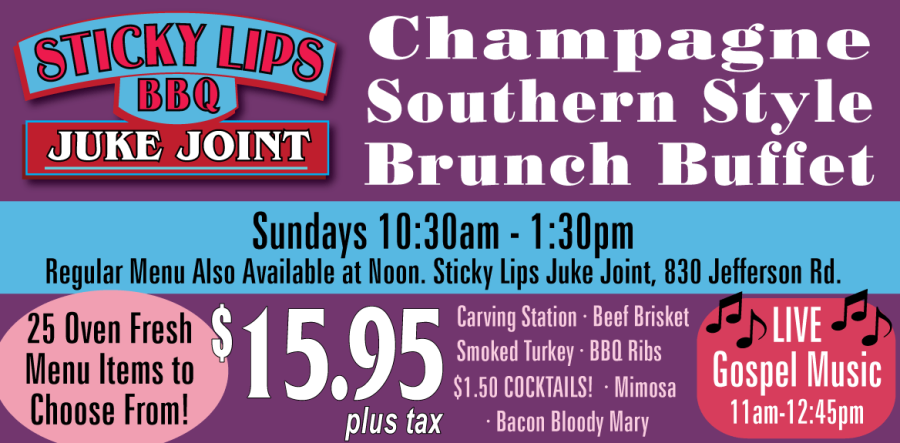 ***
Jungle Steve & Alec Brown
Wednesday, April 26
6:30 PM – 8:30 PM
No Cover
GENRE: Folk/Americana
Jungle Steve & Alec Brown play together in a hot, up and coming band out of Buffalo, NY called Jungle Steve & the Gypsophelias. On April 26th, the two will break off to perform for you some of their orginals as well as some of your favorite covers as a duo. Jungle Steve's soulful vocals are sure to put a smile on your face and make you want to move your feet..
This show is not to be missed.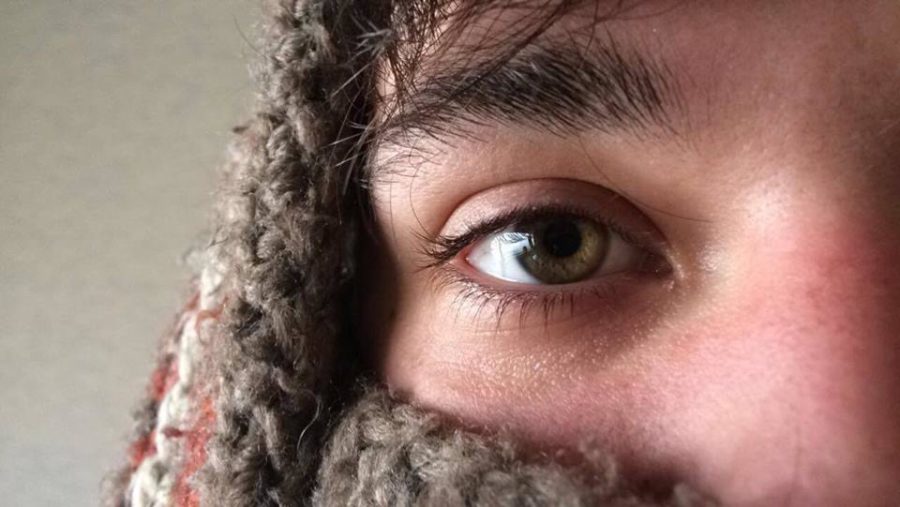 ***
Jamric
Thursday, 4/27
6-8 pm
No cover
Acoustic singer/songwriter
Website: https://www.reverbnation.com/jamric
Eric Manzler has been performing in the Rochester area for over 20 years in different musical configurations from the band Abby's Cafe who had regional success in the mid 90's to The Textured Whino's who among other things have performed at the Lilac Fest and as a support act for Jethro Tull at the Finger Lakes Performing Arts center. Although his performances were mostly as a singer and guitarist, he has also been known to play bass and percussion as well as keyboards. You never know what you might hear from him at a show. His catalog of songs ranges from classic acoustic tunes from The Eagles to Elvis, The Beatles, Matchbox 20, Foo Fighters and songs from 30', 40's, and 50's. He enjoys playing music whether it's on a large stage or around a campfire. See you at the next show!!!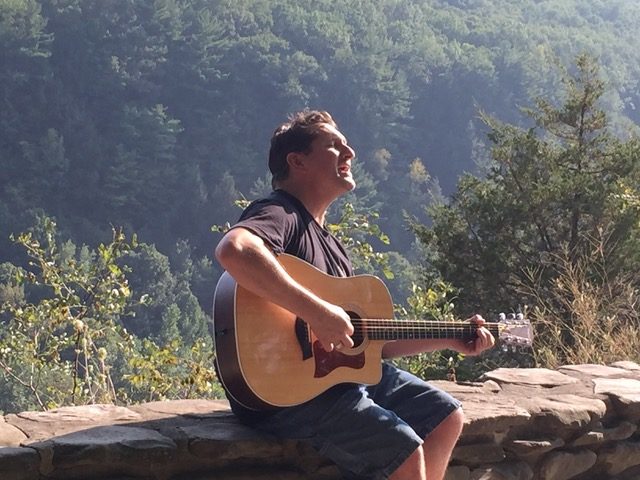 ***
Seth Faergolzia's Multibird
Friday, 4/28
9:00-11:00 pm
no cover
Folk/Rock/Experimental Pop
website: https://faergolzia.com/
social media: https://www.facebook.com/multibird.music/
Multibird is the brand new project by Seth Faergolzia. Seth is well known for subtly harmonic, experimental lyricism, dynamic song structures, and whip-crack-acrobatic vocals. Celebrated as a vibrant example of what happens when a musician turns a genre like folk upside down and inside out, over time Faergolzia has come to represent something of a genre unto himself oft times nowhere near the folk aesthetic.
With a body of work that exceeds 20 albums and appearances in over 20 countries with the likes of The YeahYeahYeahs, Dan Deacon, Animal Collective, Regina Spektor, Jeffrey Lewis, Moldy Peaches… Faergolzia is poised to put a spring in the step of his global following with his latest project, "#100 songs" wherein he has, in a short span of months, written 100 songs, and released one fully produced song per week through a subscription site: www.faergolzia.com.
The band:
Seth plays acoustic guitar and sings. Shaun Jones from Heck Yup, will be gently shredding electric guitar. Beat professor, drummer extraordinaire, Dominic Marini was along for the Faergolzia tour last year and has become a mainstay of Seth's projects. Stan Martinelli, the youngest member of Seth's project 23 Psaegz is holding down the bass lines.
The freak-folk group will be performing a full and varied cross-section of the peerless oddball music that has delighted and baffled audiences, collaborators, and critics alike for over 2 decades. Faergolzia will continue to shake musical conventions, making moments honest and organic in their exploration of possibility.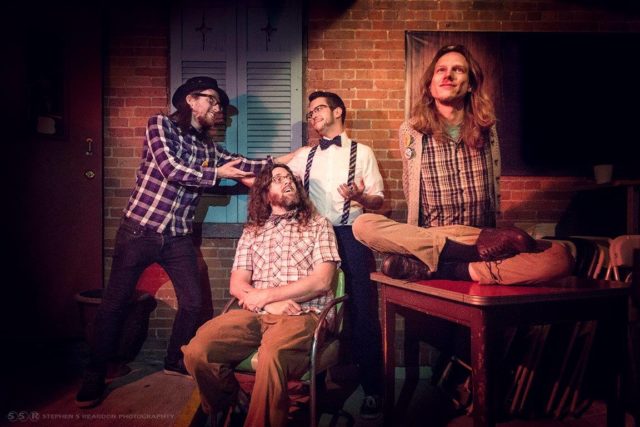 ***
Steve Grills & The Roadmasters
Saturday, 4/29
9:30-11:30 pm
no cover
Blues
website: http://www.stevegrills.com/
social media: https://www.facebook.com/Steve-Grills-and-The-Roadmasters-295696023783770/
For Steve Grills, the Blues has been a life long journey. As a youngster, he heard the music of Big Bill Broonzy, Leadbelly and Lightnin' Hopkins from his father's record collection. Through the Beatles, Steve discovered Chuck Berry and he has not looked back since. He has searched out the roots of Rock and Roll, uncovering many great artists who have influenced and inspired him. Primarily among these are Robert Lockwood Jr., Earl Hooker, Freddie King and Albert Collins . Steve became friends with Robert Lockwood Jr after meeting him in 1978. In 1992, Robert invited Steve and his band to perform at his Legendary Blues Festival near Cleveland, Ohio. Steve later recorded with Robert on Shakin Smith's cd Harmonica Wizard.
Steve and his band the Roadmasters (named after Earl Hooker's band) draw their repertoire from these and other artists, allowing contemporary audiences the opportunity to discover the vitality of the music of these legendary and influential musicians.
Steve has released a cd of recordings he did with pianist Ernest Lane entitled After Hours on the Toogaloo label. Steve is very excited to have had the opportunity to record with Ernest. Ernest's musical career reaches back to the late 1940s when he played and recorded with the enigmatic delta blues guitarist Robert Nighthawk. Ernest backed Nighthawk on his Aristocrat (later Chess) recordings Black Angel Blues (Sweet Black Angel) and Annie Lee Blues. Blues scholars consider these recordings with Nighthawk to be among the greatest Post war Chicago blues records ever made.
For reviews of the band, go to: http://www.stevegrills.com/press.html